Nigerians React To NNPC Job Recruitment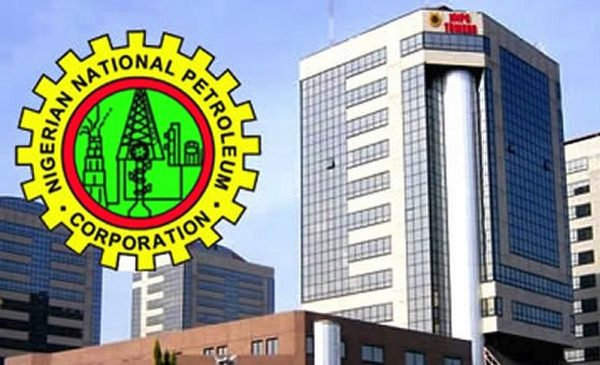 A storm of reactions by Nigerians has greeted the ongoing recruitment at the Nigerian National Petroleum Corporation ( NNPC).
Naija News reports that the Corporation had earlier announced that it has opened its portal for recruitment of fresh graduates and experienced professionals into the system.
NNPC Group General Manager, (Public Affairs Division), Ndu Ughamadu, confirmed the development on Wednesday in Abuja, Nigeria's capital.
Ughamadu said that the portal for the recruitment was opened on Wednesday.
"The portal was opened today and I have received hundreds of inquiries whether it is correct or not.
" We are going to recruit people from different engineering fields, especially fresh graduates and equally in the administrative areas," he said
The NNPC Group General Manager said the recruitment would be in three categories of fresh graduates, senior officers/ supervisory cadre and managerial cadre.
Moments after the news went viral, Nigerians to the micro-blogging site, Twitter to air their opinions.
Naija News captured some of the reactions below…
NNPC recruiting after more than 5 years, the number of applications will be greater than the number of votes in the presidential elections ?

— Ameer Tofa (@Ussytofa) March 12, 2019
That's how most people miss out on career lifting opportunities. You ask God to give you the perfect job, but NNPC opens job portal you say it's far-fetched and for only those "with legs" or connection.

How can God lift you when you're having this incredulous gasp already.

— Dr. Savage ?? (@LordSurh) March 13, 2019
Imagine if NNPC was sold to friends that are free to be enriched, will there have been recruitment now or retrenchment?

Thank you Nigerians for rejecting them and reaffirming PMB.

Next Level is here already https://t.co/27DBPmILyQ

— Mu'awiyyah Muye (@MP_Muye) March 13, 2019
Una don force NNPC advertise job opening! ????

— Opeyemi Babalola (@CACCOT1) March 13, 2019
For NNPC to post that, means they've already gotten their candidates. It's just so they can say "don't say we didn't tell you"

— Dr. J. Rocafella (@HausOfZara) March 12, 2019
The people who will get NNPC employment are not applying through the online portal. If you know, you know.

— FAVOUR ONYEOZIRI (@LifeOfRouvafe) March 13, 2019
@OgbeniDipo oga sir. Have you heard about the NNPC recruitment, help us make findings abeg, coz I've followed the due procedures and steps so far but the website seems to get stuck when I select the apply option on my laptop or when I select the create account option on my phone

— ? SUWE LEE GATES ? (@ojo_shevexy01) March 13, 2019
U wan apply NNPC job for portal ????

— U M A R U ? (@Itz_OmaaaR) March 12, 2019
U wan apply NNPC job for portal ????

— U M A R U ? (@Itz_OmaaaR) March 12, 2019
This NNPC people shouldn't joke with our feelings oh, if they know they'll end up employing their own people, they shouldn't stress us.

— Tutu of PH (@TutuAbbey) March 13, 2019
Someone said the number of people that will apply for NNPC will be more than the number of people that participated in this election ?????

— Uncle Chiieeee! (@UncleRajj) March 13, 2019
Biko if you ever make it to the NNPC interview, don't go and be saying #YouSmellNice abeg? no let your village ppl follow you ? pic.twitter.com/VU3EPI5khM

— Mosvin Bami #Cegar (@mosvinbami) March 13, 2019
#NNPC portal already a mess. pic.twitter.com/WHF8cfuJNI

— Comic Counsellor (@CounsellorComic) March 13, 2019
NNPC recruitment message everywhere ?

…but they don't know that it's not for public. pic.twitter.com/Qfd35jSY7h

— Ojo Ebenezer ثروة كبيرة (@234today) March 13, 2019
Somebody whispered from NNPC so Nigerians now have sense, so somebody can not joke with una again pic.twitter.com/RPPh6fV2CT

— @godsino (@godsino3) March 13, 2019
Source: Naija News