Nigeria Decides: How Dino Melaye's Motion Caused Uproar In Senate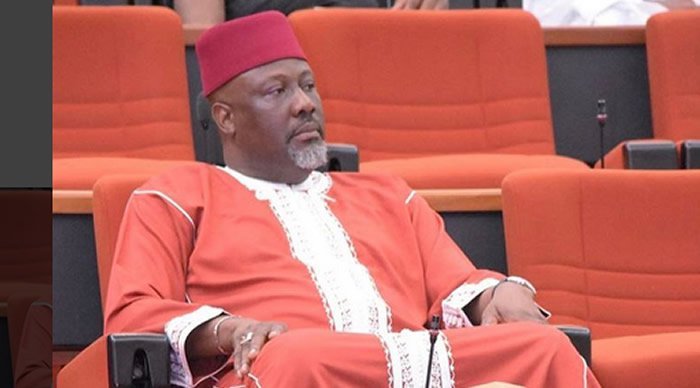 A point of order on alleged electoral malpractice brought up by Senator Dino Melaye (PDP-Kogi West) divided the Senate on Wednesday.
The lawmaker had on the point of order prayed the red Chambers to bring a motion to the effect that election held on 23rd February and 9th March was militarised.
Dino Melaye noted that it would be cowardice for Senators to close eyes to brazen electoral malpractices.
"Mr President, distinguished colleagues I rise this morning through Order 42 as a true representative of the people to bring to the attention of the Senate on elections held on 23rd February and 9th March 2019."
"I want to say, the elections were militarized and I want the Senate to discuss this matter for posterity sake."
"If this matter is discussed and reasons for military operation is discovered, Mr President can be properly advised. "
"Please permit me, Mr Senate President, to bring a full motion on another legislative day," he said.
Immediately, the matter was put to voice votes by Senate President Bukola Saraki, there was thunderous "nay", suggesting that the chamber wouldn't want elections debated particularly the APC lawmakers.
Saraki, however, argued that the motion having come through Order 42 needed one fifth to be sustained, hence, he ordered Dino to bring the motion on the next legislative day.
Source: Naija News