Kano Supplementary Election Will Shock PDP – Ganduje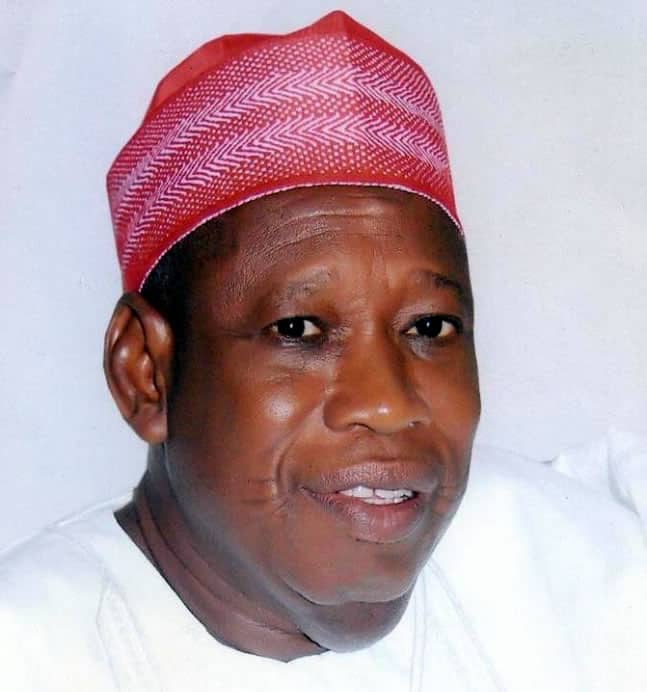 The governorship candidate of the All Progressive Congress (APC) in Kano state, Abdullahi Ganduje, says the Peoples Democratic Party (PDP), Nigeria's main opposition party, will receive the "shock of its lives" in the supplementary election.
Naija News reports that INEC returning officer for the election, declared the poll inconclusive, citing the cancellation of over 100,000 votes across 172 polling units.
Before the declaration, the returning officer said Abba Yusuf, the candidate of the PDP, polled 1,014,353 votes ahead of Ganduje who secured 953,522 votes, leaving a margin of 26,655 votes.
In a statement issued by Muhammad Garba, commissioner of information on his behalf, Ganduje said he remains the candidate to beat in the election.
The Kano state governor said the election was widely characterised by vote buying and voter intimidation.
Ganduje, who expressed commitment to a free and fair election, said all the loopholes that created the chance of rigging had been blocked.
''APC as a party has also re-strategized and very confident of victory because the local government areas where the rerun will take place remain the APC stronghold and the electorate in these areas have made up their mind to vote massively for the Governor they trust," he said.
''The modest achievements recorded so far by the Ganduje Administration have touched the lives of the people in all sectors of development and also remain determined to continue if returned."
On the other hand, Yusuf assured his supporters of victory in the supplementary election scheduled for September 23.
In a statement by Sanusi Dawakin-Tofa, his spokesman, Yusuf accused the ruling party of tampering with the process.
"Kano people have seen glaringly, how the enemies of democracy who are high ranking officials of the State Government, including serving Deputy Governor, Nasiru Gawuna, Commissioner Murtala Garo and Nassaraw Local Government Chairman Lamin Sani Kawaji vandalized an election collation centre with a sole aim of truncating the declaration process to deny PDP's victory," the statement read.
"It is our prayer that all election offenders would be charged to courts at the earliest best time to serve as a deterrence for all anti-democracy. We call on all supporters to remain calm, we are known to be peace lovers and so we shall remain, as we are very sure of victory during the rerun.
"Our supporters should not forget that PDP is already leading in the last count of the election and interestingly, the bye-election would take place in the strongest areas of our party."