Court Sentence Teenager To Six Years In Prison For Stealing Pants, Phone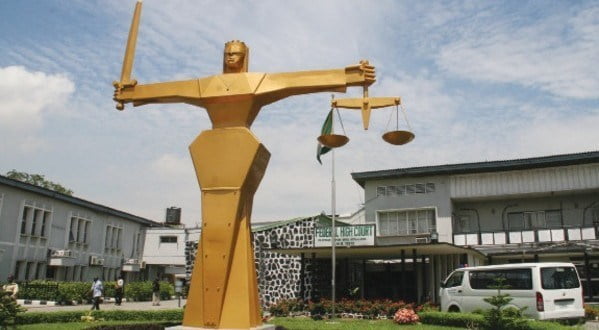 An Osogbo Chief Magistrates' Court has sentenced a son of a herbalist, Olasunkanmi Yekini to six years in prison for stealing lady's pants.
The 19-year-old Yekini was arraigned on two counts of stealing and breach of peace.
According to the report, the accused entered the house of one lady identified as Folashade Ganiyu at No. 12 Ibokun Road, Oja Oba, Osogbo, and stole three pants and one Tecno mobile phone.
While speaking in the court, the teenager stated that one Islamic cleric living at the Kola Balogun area of Osogbo had promised to use the stolen pants for rituals to make him rich.
And upon the assurance given by the cleric, Yekini went to Folashade's house and stole her pants.
After stealing the pants he went to the address allegedly given to him by the cleric, but could not locate the house.
He further revealed that a man he had met at the given address detained him and contacted the police who later arrested him.
Magistrate R. A. Olayemi, in her judgement, found Yekini guilty on the first count of an illegal entrance and stealing.
Before sentencing him, the magistrate asked officials of the Nigeria Prisons Service, who brought Yekini to court if he would be allowed to continue with his secondary school education and learn a vocation in prison.
The officials said prisoners were allowed to further their education and learn different vocations if they so wished.
Olayemi subsequently sentenced Yekini to six years in jail, saying the convict would have completed his education and learn a vocation during the period.
Source: Naija News