Oyo State: INEC Declares Makinde Of PDP, Winner Of Governorship Elections
Seyi Makinde, of the Peoples Democratic Party (PDP), has officially emerged the winner of the Oyo state gubernatorial election.
He polled 515,621 votes to defeat Adebayo Adelabu of the All Progressives Congress (APC) who polled 357,982 votes.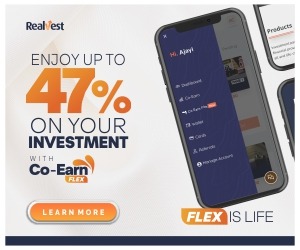 The results of all the 33 local government areas of the state were announced at the collation center of the Independent National Electoral Commission (INEC) in Ibadan, the state, capital.
Oluwatoyin Ogundipe, returning officer of the election is about to declare Makinde the winner of the exercise.
With his victory, PDP has won its first state in the south-west, having lost Ekiti last year.
View the official result below:
Ibadan north-west: PDP 20,715 – APC 10,221
Ibarapa east: PDP 13,002 – APC 8,646
Atiba: PDP 14, 636 – APC 9,690
Kajola: PDP 13,600 – APC 12,982
Ido: PDP 16, 726 – APC 8,585
Lagelu: PDP 16,217 – APC 11,923
Iwajowa: PDP 9,358 – APC 8,459
Ogbomosho south: PDP 11, 236 – APC 10,984
Afijio: PDP 10,515 – APC 7,591
Orelope: PDP 10, 460 – APC 7,546
Ibadan north-east: PDP 30,824 – APC 12,553
Ibadan south-east: PDP 24, 556 – APC 13, 277
Orire: PDP 9,856 – APC 15,810
Ibarapa north: PDP 11,580 – APC 8,644
Atisbo: PDP 10,026 – APC 9,678
Ibarapa central: PDP 10,964 – APC 7,888
Ogo Oluwa: PDP 6,152 – APC 9,547
Surulere: PDP 7,505 – APC 14,168
Ogbomosho north: PDP 13,035 – APC 14,442
Ibadan north: PDP 40,785 – APC 18,868
Egbeda: PDP 24,203 – APC 13,581
Itesiwaju: PDP 8,612 – APC 6,825
Irepo: PDP 7,633 – APC 7,862
Saki east: PDP 8,527 – APC 6,344
Sake west: PDP 21,184 – APC 15,147
Oyo west: PDP 12,132 – APC 9,756
Oyo east: PDP 12,580 – APC 8,721
Oluyole: PDP 18,070 – APC 9,477
Olorunsogo: PDP 7,554 – APC 5,277
Ona Ara: PDP 14,430 – APC 7,848
Akinyele: PDP 23,423 – APC 12,023
Iseyin: PDP 21,080 – APC 15,435
Ibadan south-west: PDP: 34, 445 APC: 18, 183
Source: Naija News