Ogun State: Abiodun Winning As INEC Gets Ready To Announce Results Of Last LGA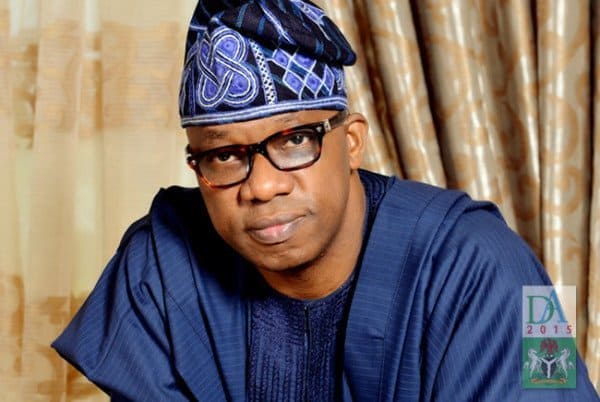 Abiodun Wins In 11 Out Of 19 LGAs
Governorship candidate of the All Progressives Congress(APC), Dapo Abiodun is leading in  11 local government in the results of the Governorship House of Assembly elections held in the Ogun State yesterday.
Declaring the results of the 20 Local government areas at the Independent National Electoral Commission (INEC), headquarters in the State Resident Electoral Commissioner (REC), Prof. Abdul – Ganiu Olayinka Raji announced that Abiodun's closest rival, Hon. Abdulkabir Adekunle Akinlade of the Allied People's Movement(APM) leads in five LGAs, Gboyega Isiaka of the African Democratic Congress (ADC) leads in two LGAs while Senator Buruji Kashamu of the Peoples Democratic Party(PDPC) captures one.
However, the result for Ado/Odo/Ota Local Government Area of Ogun state is being awaited.
The REC, Raji, adjourned for 90minutes to await Ado/Ado/Ota result.
Below are scores of the four major political parties – African Democratic Congress(ADC), All Progressives Congress (APC), Allied People's Movement (APM) and Peoples Democratic party (PDP) from results of the released 19 LGAs.
Ijebu – Ode LGA
ADC – 349
APC – 13,234
APM- 4,401
PDP – 7,289
Collation Officer Adewale Salau, FUNAAB
Odogbolu LGA
ADC -1001
APC -12,529
APM -7,516
PDD – 3,418
Collation Officer, Rasheed Adejoro, Federal College of Education, Osiele
Odeda LGA
ADC -4,327
APC -8,030
APM – 6,454
PDP -1041
Collation Officer Sunday Akinyele,
Federal College of Education Osiele.
Ijebu North East
ADC – 541
APC – 7,268
APM -2,785
PDP -3,482
Collation Officer, Dr. Ayotunde Adebambo (FUNAAB)
Ewekoro LGA
ADC – 4,241
APC -6,492
APM -7,588
PDP – 1,418
Dr. Olubode Olufemi(FUNAAB)
Sagamu LGA
ADC -2,486
APC -23,737
APM -14,469
PDP – 4,415
Collation Officer Adeoti AbdulRateef (FUNAAB)
Abeokuta South LGA
ADC – 13,572
APC – 19,414
APM – 18,767
PDP – 1,770
Collation Officer Sikiru Olowole(FUNAAB)
Ijebu East LGA
ADC – 574
APC – 10,726
APM -5,147
PDP -5,296
Remo North LGA
ADC – 947
APC – 7,437
APM- 4,897
PDP – 930
Ogun Waterside LGA
ADC – 497
APC – 8,957
APM- 5,803
PDP – 3,211
Collation Officer: Dr. Jide Olaiya(FUNAAB).
Abeokuta North LGA
ADC – 10,453
APC – 12,130
APM- 16,708
PDP – 951
Imeko – Afon LGA
ADC – 15,273
APC – 2,657
APM- 7,401
PDP – 529
Ikenne LGA
ADC – 653
APC – 15,109
APM- 6,553
PDP – 1,040
Yewa/Egbado South
ADC – 9,935
APC – 8,804
APM- 13,622
PDP – 1,721
Obafemi Owode LGA
ADC – 5,046
APC – 13,660
APM- 8,303
PDP – 2,233
Yewa/Egbado North LGA
ADC – 17,046
APC – 7,742
APM -12,208
PDP – 1,590
Collation Officer: Dr. Abayomi Adebayo
Ipokia LGA
ADC – 3,334
APC – 12,890
APM – 26,491
PDP – 1,846
Collation Officer: Jamiu Azeez (FUNAAB)
Ijebu North LGA
ADC – 1,189
APC – 10,574
APM – 7,477
PDP – 21,851
Collation Officer : Dr. Gabriel Adewunmi (FUNAAB)
Ifo LGA
ADC – 7,260
APC – 15,642
APM – 17,614
PDP – 2,684
Collation Officer : Dr. Shogunle (FUNAAB)