Police, INEC Speaks On Alleged Plot To Rig Election In Plateau State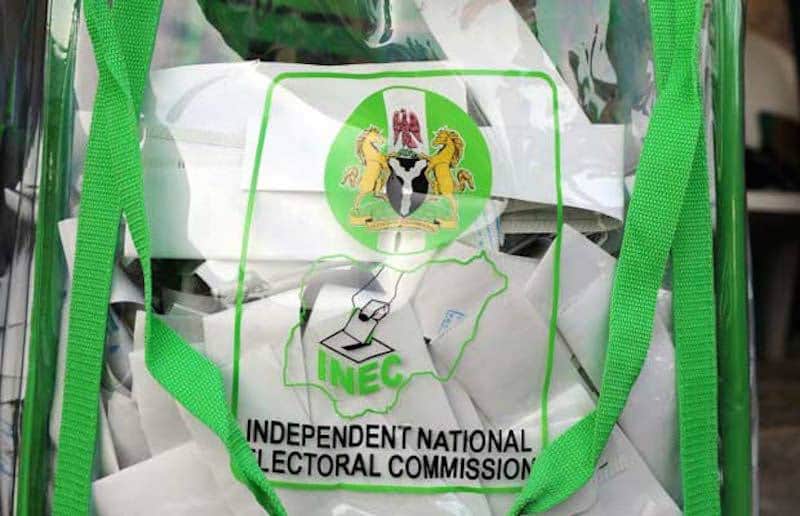 Plateau State police command and the Independent national electoral commission have debunked allegations that the result sheets for Saturday's Governorship and state House of Assembly polls in Plateau state are set.
There had been allegations that the results sheets for the Governorship position were already in circulation on social media.
Responding to the allegations, the Plateau State police commissioner and resident electoral commissioner for INEC say the accusations are not true.
Plateau INEC Chief Caught With Result Sheets Fired
Meanwhile, In another development, The Head of Operations, Independent National Commission, Plateau State, Mr Kundu Yagba, has been removed from his position.
Naija News learnt that Yagba was relieved of his duties after the police allegedly found INEC result sheets and collation materials in his possession.
He was said to have removed the electoral materials from the Jos office of the Central Bank of Nigeria under questionable circumstances before he was arrested.
INEC Head of Voter Education and Publicity in the state, Mr Osaretin Imahiyerobo, refused to comment on the matter when contacted by our correspondent in Jos on Friday.
He said, "I cannot speak on an issue I'm not fully aware of. I can only speak when I get to know what really happened."
But spokesman for the police in the state, Mr Tyopev Mathias, confirmed the development.
He, however, stated that the electoral materials found in possession of the official had been seized by the police.
Tyopev said, "The Commissioner of Police and the Resident Electoral Commissioner have already addressed the matter.
"What happened was that the Head of Operations of INEC in the state was said to have moved some sensitive electoral materials from the CBN Jos office where they were kept to INEC headquarters in Jos.
"Under normal circumstances, the movement of such materials should be moved under police escort but that did not happen. When we got information, we moved in and recovered the materials. "The INEC official involved was relieved of his duties as confirmed by the REC."