Live Updates: Oyo State 2019 Governorship Election
Oyo State 2019 Governorship Reports
Naija News reports that there are a few adjustments already in the state governorship race as some parties have withdrawn from the race while throwing their weight for the candidates of the ruling All Progressive Congress and the Opposition Peoples Democratic Party.
A former governor, Rashidi Ladoja, Social Democratic Party (SDP)'s Chief Bolaji Ayorinde, and some opposition parties agreed to support Seyi Makinde of the PDP, Naija News reports.
Further, ex-Governor of Oyo State Adebayo Alao-Akala who was also the governorship candidate of the Action Democratic party had announced his intention to work for the All Progressives Congress (APC) candidate, Adebayo Adelabu, in the election, a move which ADP members rejected.
Hence leaving the major contenders for Saturday Governorship Elections at PDP's Makinde and APC's Adelabu.
Naija News is on ground to give you the latest updates on happenings at the polls. Please keep refreshing this page for the latest updates.
---
01:20PM – A former governor of Oyo State, Senator Adewolu Ladoja has given a report of ballot snatching in some polling units across the state.

The Zenith Labour Party (ZLP) leader who spoke after casting his vote at Ward 10, Unit 013 on Ondo Street, Bodija Estate, Ibadan said, he had received reports of ballot-snatching at some polling booths on Iwo Road, Aperin, and Oja Igbo, blaming the incident on inadequate security.
Compared to two weeks ago, most of the electoral officials got to their stations on time.
"But it is regrettable that in some areas like Oja Igbo, Aperin, and Iwo Road, ballot boxes were being snatched. It was a field day for the snatchers. I only hope that something will be done about it. He said.
10:34 AM –Many ad-hoc staff who are slated to be in Oyo state have refused to resume at their respective polling units in fear of attacks in Ibadan North West Local Government Area.
The Electoral officers in the local government, however, came to the rescue as they have begin the process of replacing the young men and women who failed to report to the local government yesterday.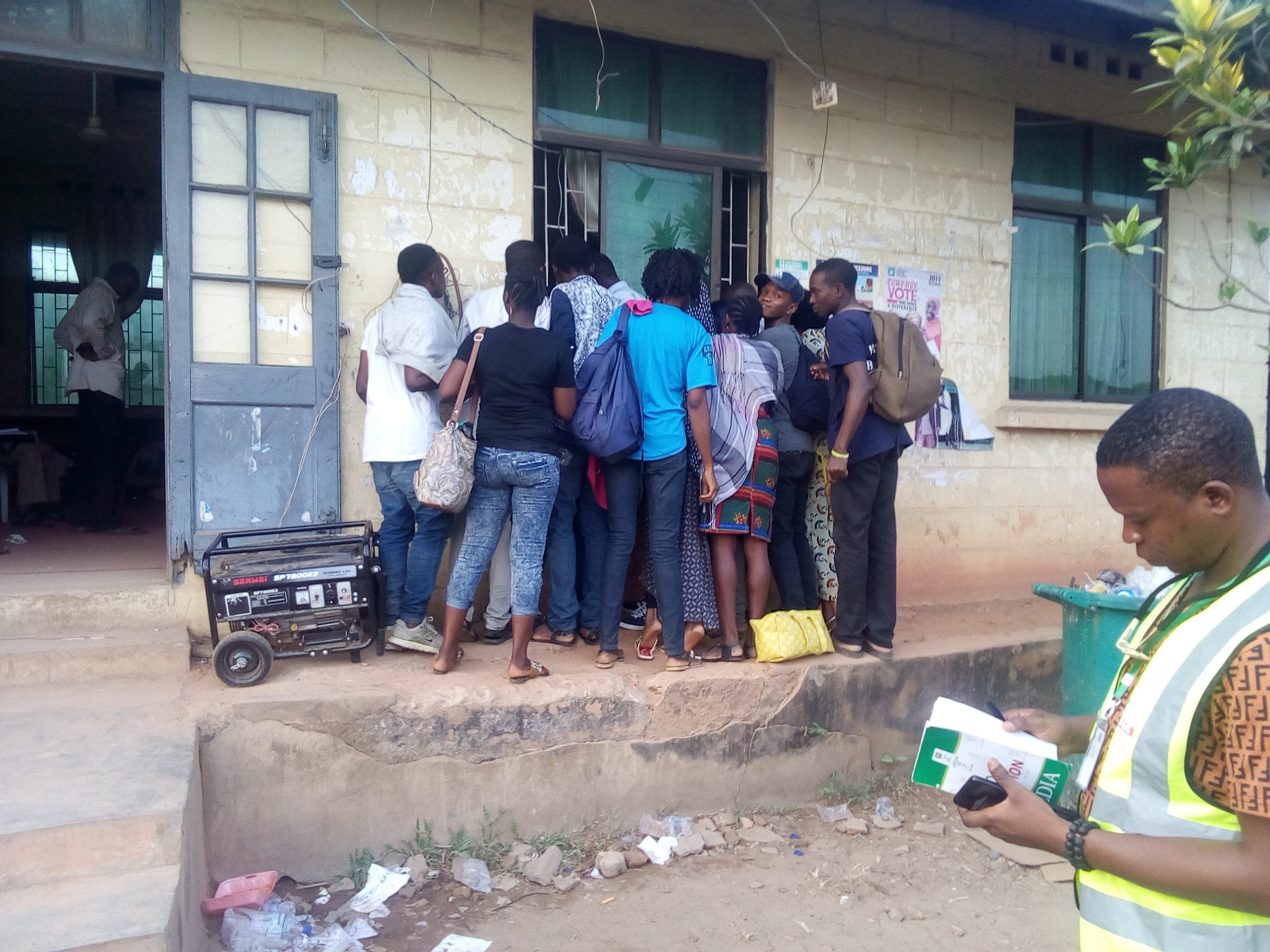 On newsmen's visit to Onireke, headquarters of the local government scores of young men and women were seen putting down their names to replace those who did not report for the elections.