Live Updates: Borno State 2019 Governorship Elections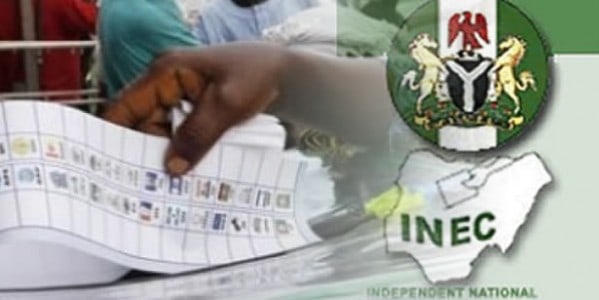 Campaigns are over and Nigerians will head to the polls today, Saturday 9th March 2019 to elect governors who will run the affairs of their states for the next four years.
The North Eastern state of Borno is one of the 29 states where governorship elections will hold today, Naija News understands.
According to figures obtained from the Independent National Electoral Commission, 32 candidates will be contesting the number one seat in Borno state.
The state is currently led by Kashim Shettima of the APC who is not eligible for re-election having been in office for two terms since 2011.
Mohammed Alkali Imam will be flying the flag of the Peoples Democratic Party while the flag bearer of the All Progressives Congress is Baba Gana Umara.
Naija News will be bringing you live updates of the governorship elections in Borno State. Please ensure to refresh this page to get the latest information.
---
2:48 PM – Results have started trickling in from various polling units. Check our election result update page even as we await official results from INEC.
2:19 PM – Voting has ended in some PU. Sorting and counting is about to commence. Party agents ready for the process.
12: 42 PM – INEC has announced that their will be no extension of voting beyond 2:00pm
12:37 PM – Voters in Shehuri North, Maiduguri, Borno, casting their ballot in Nigeria's governorship elections.
12:00PM – Low voter turn out recorded across Borno State.
11:17 AM – Governor Kashim Shettima votes
Governor Shettima has voted at his Kukawa Ward polling unit, Lamisula/Jabbamari ward, Maiduguri metropolis. He lamented the low turn out of voters for the elections.
9:30 AM – Voter turn out is good, INEC officials arrived early and voting/accreditation has commenced in the Fulajiri polling unit, Jere local government area.
9:20 AM – Voting commenced late in PU 00222, Gomar ward of Jere LGA because the smart card readers brought were the wrong ones. The matter was escalated to INEC and it has been resolved
8:30 AM – There are few electorates at Damboa, Borno as INEC and security officials are present at PU: 08/07/05/007