Live Update: Results Of Plateau State Elections From Polling Units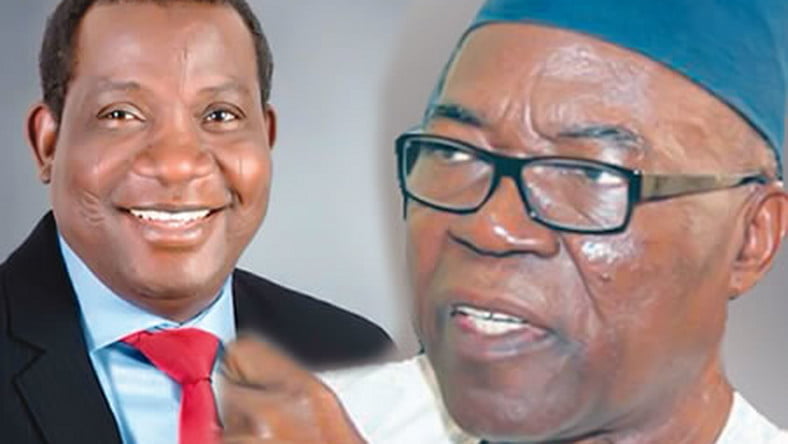 As results start flowing in for today's election in Plateau  State, the APC will hope to retain the governorship seat.
The state is currently led by Simon Lalong of the All Progressives Congress who is determined to retain his seat through re-election.
Stick to Naija News for live results update as the people of  Benue wait to see who will become their leader and members of the State House of Assembly.
Don't forget to refresh your browser always for more updates.
#NigeriaDecides2019 at 1539hours, report from PU 038, Dogon, Karfe Girin ward, Jos North of Plateau state.#PlateauDecides2019#PlateauDecides

Governorship
APC 319
PDP 08

State House of Assembly
APC 313
PDP 13

— CDD West Africa (@CDDWestAfrica) March 9, 2019
____________________________________________________________________________________________________________________________________________
PDP Wins In Three Polling Unit In Plateau states
#NigeriaDecides2019 at 1655hours, report from Plateau state, Zawan B ward, polling unit 026.#PlateauDecides2019#PlateauDecides

Governorship
APC – 46
PDP- 171

State house of assembly
APC – 40
PDP – 170

— CDD West Africa (@CDDWestAfrica) March 9, 2019
_______________________________________________________________________________________________________________________________________________
#NigeriaDecides2019 at 1715hours, report from Plateau state, Wild life park, Ward 002, Jos North.

Governorship

APC 94
PDP 184

State house of assembly

APC 58

PDP 205

— CDD West Africa (@CDDWestAfrica) March 9, 2019
#NigeriaDecides2019 at 1716hours, report from Plateau state, Wild life park, Ward 001, Jos North. #PlateauDecides2019#PlateauDecides

Governorship
APC 63
PDP 177

State House of Assembly
APC 46
PDP 189

— CDD West Africa (@CDDWestAfrica) March 9, 2019
#NigeriaDecides2019 at 1655hours, report from Plateau state, Zawan B ward, polling unit 026.#PlateauDecides2019#PlateauDecides

Governorship
APC – 46
PDP- 171

State house of assembly
APC – 40
PDP – 170

— CDD West Africa (@CDDWestAfrica) March 9, 2019