#KanoDecides2019: Live Updates From Kano 2019 Governorship Election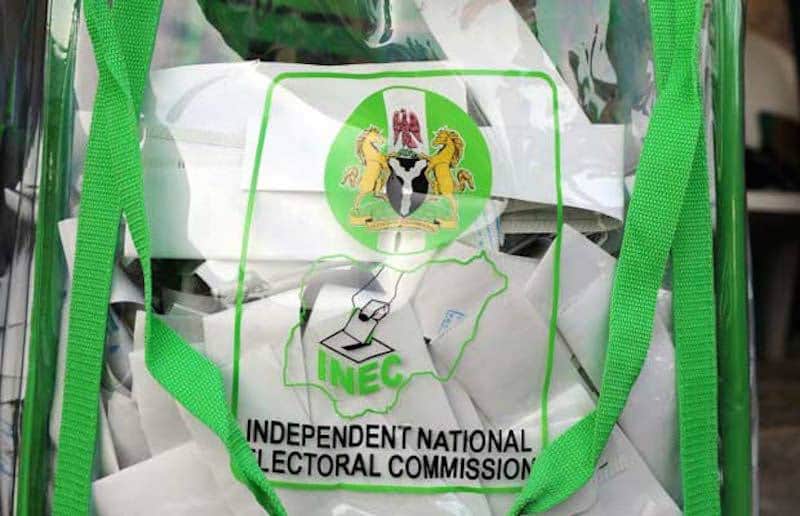 The campaigns are over and politicians get a chance to test their popularity against the will of the people as the governorship elections take center stage today, Saturday, March 9, 2019.
Kano state is strategic in Nigeria's politics not only as a historical city but because of its huge population capable of deciding national results as was the case in the February 23 presidential elections.
Naija News recalls in Kano state, Muhammadu Buhari of the All Progressives Congress polled a massive 1,464,768 to defeat the candidate of Peoples Democratic Party's (PDP), Atiku Abubakar, who scored 391,593 votes in the presidential election.
According to figures from the Independent National Electoral Commission, the total registered voters in the state are 5,391,581, but it remains to be seen how many would participate in today's polls.
The top contenders for the Kano state governorship seat include the incumbent governor, Abdullahi Ganduje, who is running on the platform of the APC.
The PDP is also contesting the governorship seat but a Federal High Court on Monday, ruled that the purported nomination of Abba Kabir as Governorship Candidate of the party is invalid.
The court ordered the party to provide another candidate to contest the polls.
It, however, remains to be seen the impact this would have on the fortune of the party during today's election.
Naija News is on the ground to give you live updates all through the election. Keep refreshing this page to get the latest updates.
---
2:48 PM – Results have started trickling in from various polling units. Check our election result update page even as we await official results from INEC.
2:27 PM – Voting has ended in some PU. Sorting and counting is about to commence. Party agents ready for the process.
1:34 PM – INEC says there will be no extension of voting time in the ongoing elections nationwide. Festus Okoye, INEC national commissioner, made this known while briefing journalists at the INEC national situation room in Abuja
1:17 PM – PDP Governorship candidate, Abba Yusuf, has cast his vote at unit 001 Chiranci Ward of Gwale area council.
1:10 PM – There are just 2 smart card readers available with high numbers of voters on the queue .
Incident forms are being used by INEC officials.
LGA: Nasarawa
Ward: Hotoro North
P.U: 106
12:13 PM – Everything is reported to be in order in PU 007 Ward Babanriga Ward Makoda LGA, Kano State. Voters are allowed to make their choices secretly without the aid of agents.
12:00 PM -Party agents are seen sharing N200 to voters at PU003, Wailare ward, Makoda LGA.
11:54 AM – Voters are gathered and ready to cast their vote at the different polling units at this center. There are 5 PU at this center.
Senatorial District Kano Central
LGA Madobi
Ward Madobi
RAC 01
Polling Unit 011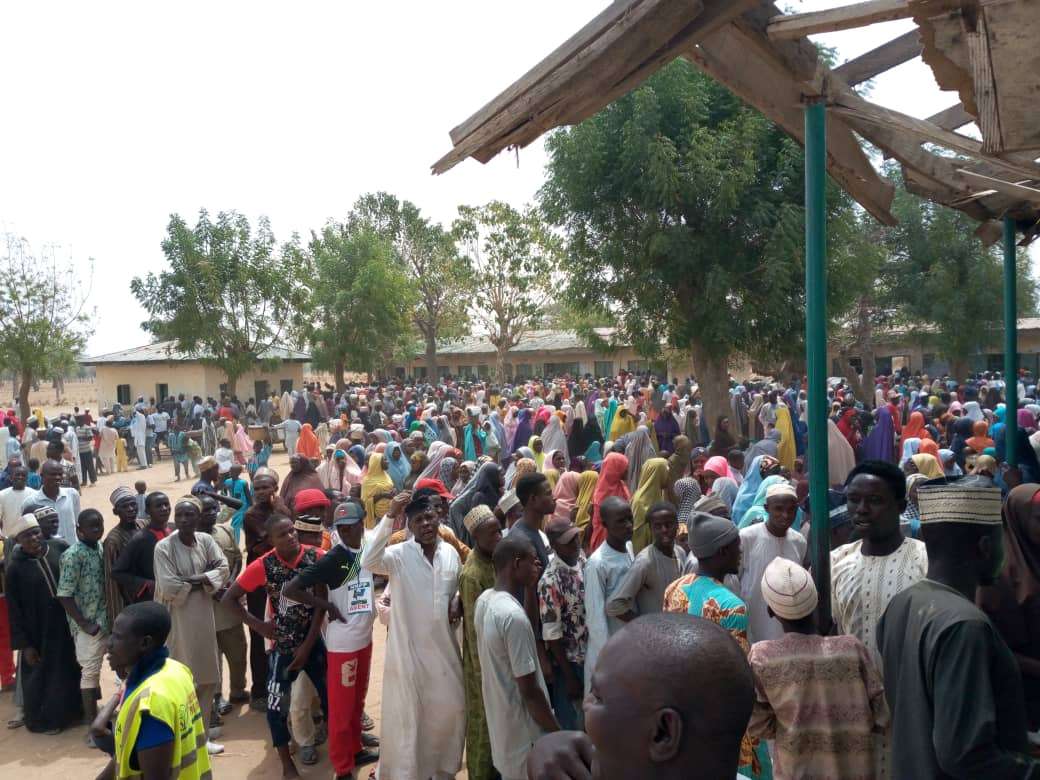 11:50 AM – Election is going on peacefully, but the PO complained that the card readers are not authenticating.
Senatorial District: Kano Central
LGA: Fagge
Ward: Fagge E
Polling Unit: office galadima 027
10: 58 AM – The governor of kano state Dr Abdullahi Umar Ganduje just arrived at the polling unit and queued up to cast his vote.
He cast his vote in polling unit 008, Ganduje ward of Dawakin Tofa LGA
10:47 AM – Voting has commenced in Kwankwaso ward, polling unit Galadima Riga 004 in Madobi area of Kano State. It was learnt that party agents are assisting voters to thumb print their party of interest.
10:30 AM – Security agents reportedly not present when voting commenced in Kofar Arewa 2 PU, Dambatta East ward in Dambatta LGA of Kano State.
State: Kano
LGA: Dambatta
Ward: Dambatta East
Polling Station: Kofar Arewa 2
PU Code: 19-08-02-009. Polling station :kofar arewa 2. The INEC

Situation: INEC arrived 7am; voting commenced 8am. But no stationed security agent was observed. @cleenfoundation @SituationRoomNg pic.twitter.com/StdcIbfiD6

— Mohammed Bello (@Mohbell07) March 9, 2019
10:02 AM – At PU11, 08 and 09, Buku Ward, Bunkure LGA, election is in progress but the card readers are not authenticating. Voters are asked to write down their phone numbers and then vote.
9:46 AM: Voters were still waiting for a functioning card reader to be brought to PU 009, Kariya ward, Bebeji LGA.
8:14 AM: Insufficient voting materials reported at PU:19/12/08/001 (Fagge LGA, Sabongari East, Kano); Voting population: 1085; Counted Ballot Papers: 500.
8:01 AM – Election materials yet to leave RAC centres in Kano
7:50 AM – Voters already arriving different polling units in the state as they get ready to cast their governorship and state assembly ballots.
Source: Naija News