Governorship Election: Food Vendors Outnumber Voters In Aba, Abia State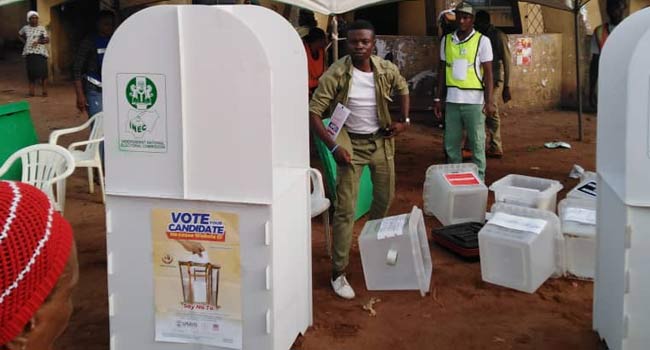 There has been low turn out of voters in Saturday's governorship and state assembly elections in Aba, the commercial nerve center of Abia State.
Unlike during the presidential elections on February 23, most polling units visited recorded very low turn out of voters.
In many polling units, it was observed that food vendors eager to make brisk business, far outnumber the voters waiting to exercise their civic rights.
"Most polling units visited in Aba by 11.30am, like Abayi secondary school, Aba sport club, even though have officials and materials ready, there are very few voters waiting to vote," the report said.
Party agents are also lamenting and wondering why people are not showing up.
One presiding officer at a unit in BATA Aba, also confirmed that they are noticing apathy in the area with about four units but he commended INEC for making improvements in this election, though he regretted that voters are not reciprocating with their presence.
Naija News reports there is heavy presence of the military in the city.
Download Naija News App. Advertise with us. Send us enquiries and press releases.