Governorship Election: CAN Call For Free, Fair And Credible Election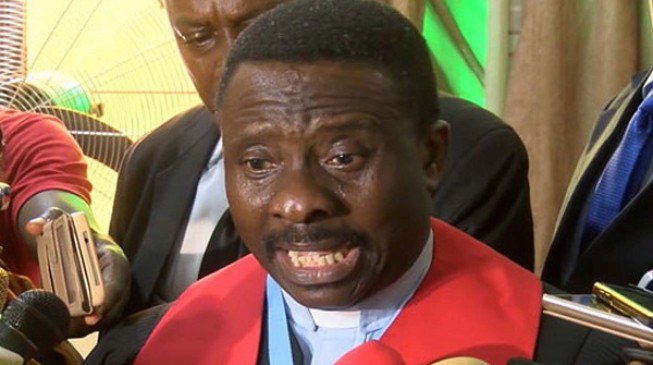 The President of the Christian Association of Nigeria (CAN), His Eminence, Dr Samson 'Supo Ayokunle has called on all stakeholders to ensure free, fair and credible elections tomorrow, reminding them of the need to avoid violence, bloodshed and all forms of electoral offences.
The call was made in a statement signed and made available to Naija News by the Special Assistant (Media & Communications) to CAN President, Adebayo Oladeji.
Tomorrow is the state's governorship and State Assembly poll nationwide, with the exception of few states where the governorship poll had been held.
All eligible voters with their Permanent Voter Cards (PVCs) should come out en masse to exercise their inalienable rights without any fear of being intimidated and vote according to their conscience.
Not to vote is to allow the wrong candidates to occupy the position of leadership they did not deserve.
We call on all stakeholders; politicians, security agencies, and the officials of the Independent National Electoral Commission (INEC) to ensure a peaceful atmosphere before, during and after the election.
Our politicians should avoid rigging, violence, vote buying, ballot box snatching and other electoral offences; our security operatives, especially the Police and the Army, must operate within the ambit of the law, while our youths should resist the temptation of being used to foment troubles.
CAN urges all INEC officials and the security operatives involved in the conduct of the polls to remain impartial and apolitical before, during and after the poll.
The performance of INEC should be better than the previous elections and we ask them to ensure that the collation of results is free, fair transparent, and accessible to all stakeholders. It is high time we told the whole world that our democracy has come of age.