Ogun Governorship: Court Dismisses Suit Seeking To Disqualify Abiodun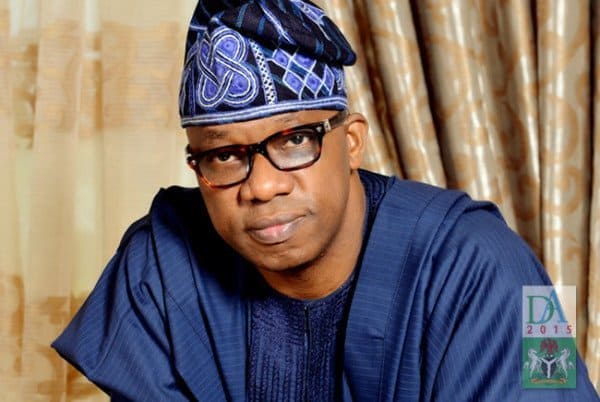 An FCT High Court in Apo has dismissed a suit seeking the disqualify Dapo Abiodun as the candidate of the All Progressives Congress (APC) for Ogun state in Saturday's governorship election.
The claimant in the suit, Barrister Abdulrrafiu Baruwa, who is also an APC member, had asked the court to disqualify Abiodun from the race for allegedly giving "false information" in the academic qualification he submitted to the Independent National Electoral Commission (INEC).
Baruwa told the court that Abiodun declared only his West African School Certificate (1978) in the Form CF001 submitted to INEC on October 23, 2018.
However, when he ran as APC senatorial candidate for Ogun East in 2015, he (Abiodun) was said to have claimed to have attended the University of Ife, (graduating in 1986) and Kennesaw State University, Atlanta, Georgia, US (1989) in his INEC form CF001.
Subsequently, the claimant prayed that upon the disqualification of Abiodun, the court should declare Jimi Lawal, the aspirant with the second highest votes in the APC primary as the candidate of the APC in the governorship poll.
In his ruling today, the trial judge, Justice Olukayode Adeniyi held that Section 177 of the 1999 Constitution cannot be invoked to disqualify the APC candidate because participation in the NYSC scheme is not a condition for qualification for governorship election.
The judge also held that the failure to include university education in the Form CF 001 submitted to INEC by Abiodun cannot be used to nullify his nomination because of the provision of the law that a minimum qualification of secondary school is required to qualify for governorship election which the APC governorship candidate eminently claimed that he possessed.
Justice Adeniyi, therefore, held that the case of the plaintiff was unmeritorious and consequently dismissed it.
Source: Naija News