How Militants Caused Drop In Crude Oil Production – Buhari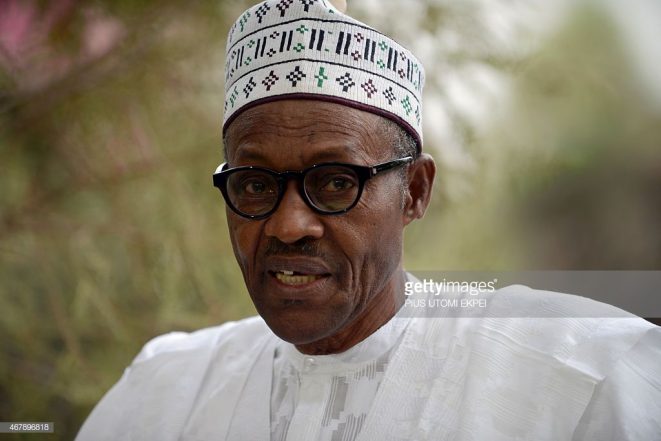 President Muhammadu Buhari on Thursday stated that militants were unleashed on his administration which resulted in a drop of daily crude oil production from 2.1m barrel to half a million.
He made this known while hosting leaders of the organized labour at the Presidential Villa, Abuja.
President Muhammadu Buhari noted that despite the little revenue being generated, his administration was working hard to address the challenges facing the country
"During your negotiation with the minister of labour and when he briefed us in council on N30,000 minimum. I gave an analogy of a woman, who went to fetch firewood but then she realized it was too heavy for her to carry, instead of reducing it, she added more," he said.
"You knew what this country earned between 2009 and 2015, you knew the state of infrastructure when we came in. God gave them 16 years of unprecedented earnings. Multiply 2.1 million by $100 by 16 years. I don't think the PDP has been able to successfully explain to Nigerians what they did with that money.
"Because some of the roads, especially the main ones, from here to Onitsha, to Port Harcourt since PTF days not to talk of new ones. Monies they earned from petroleum in 16 years. You know the rail was virtually gone and power, I asked where is the power? They spent $16bn on power and Nigerians are asking, where is the power? So unprecedented, irresponsible expenditure.
"Oil Production from 2.1m barrels per day went down to half a million. The militants were unleashed on this administration, and yet as confirmed by your leader, we had to ensure pensioners, who were dying, collect their entitlements. So really, there was terrible management of this country in the last 16 years and we are just trying to make up," he said.