DJ Mampintsha Granted Bail After Been Charged With Assault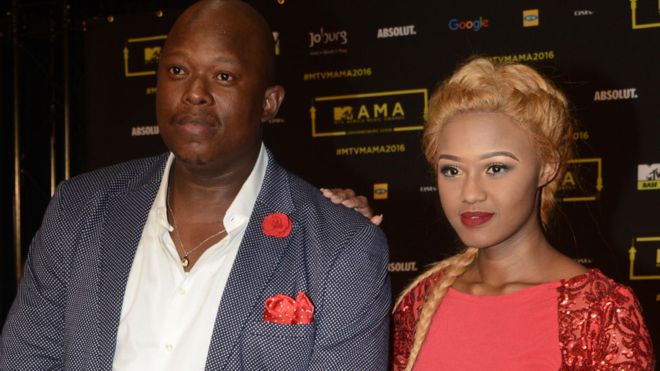 South African singer, Babes Wodumo has filed a lawsuit against DJ Mampintsha following an assault in a video which has gone viral.
The DJ who was charged with assault under South Africa's domestic violence laws appeared in a Pinetown Magistrate's Court in the coastal city of Durban.
Mampintsha while speaking on the assault, apologised but claimed that he acted in self-defence.
The DJ was released on bail at 2,000 rands.
While speaking with journalist outside the courtroom, he said that he had been asleep when Babes Wodumo arrived at their hotel room after a party.
"Babes arrived and she assaulted me. In my defence I hit her back," he said, per BBC.
"I made a mistake but no-one can accept to be attacked while asleep in bed. I'm sorry for my actions. I ask for forgiveness for raising my hand against her," he added.
Some celebrities have reacted to the assault, Davido in his reaction stated that the viral video makes him sad.