What Okorocha Has Done To Imo State – Madumere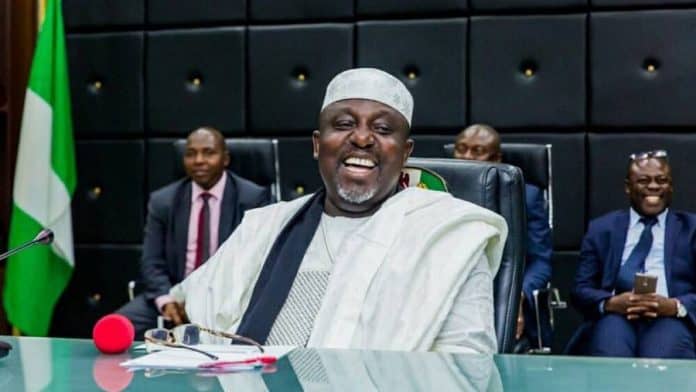 The Imo State Deputy Governor, Eze Madumere, has said Governor Rochas Okorocha has damaged the State.
He made this known while speaking at a fund-raising dinner held in support of the governorship candidate of the All Progressives Congress (APC), Hope Uzodinma.
Madumere noted that Okorocha's tenure in the state will make things difficult for the next governor.
The Deputy Governor stated that it will take 25 to 30 years for the state to recover from the damage the embattled Imo governor has done to the socio-economic status of the state.
He said: "It is not going to be a bed of roses for the next governor of Imo State.
"What Okorocha has done to the socio-economic status of this state, quote me it will take 25 to 30 years for the state to recover from the damage done to it. The level of damage is simply unimaginable."