Bayelsa State: Government Photographer Dies After Feb. 23 Election Violence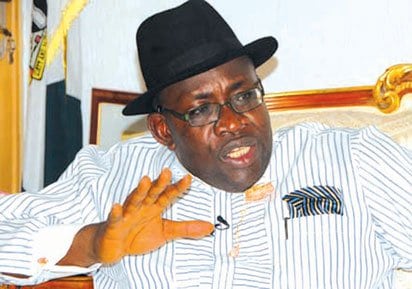 Man Dies After One Week  Of Sustaining Gunshot Wounds
The Bayelsa State Government House Photographer, Reginald Dei, has finally died in an emergency ward of a private hospital in Yenagoa, the state capital following the election violence that permeated the February 23 elections.
Dei was reportedly shot by gunmen in army uniform in Oweikorogha, Southern Ijaw Local Government Area during the last Presidential and National Assembly elections.
Naija News reports that fifteen (15) gunmen suspected to be political thugs who allegedly had planned to disrupt Saturday's presidential and National Assembly elections in the Southern Ijaw Local Government area of the state have been arrested.
He was shot alongside the leader of the PDP in Oweikorogha community, Mr. Seidougha Taribi, who died on the spot.
Though the photographer was initially reported dead, he was later said to be unconscious in a Yenagoa hospital, after his colleagues and some government officials paid him a visit.
But a statement by the Director Corporate Communications, Governor's Office, Chief Nathan Egba-Ologo, said that the photographer died last night (Sunday night) as he could not survive the lethal wounds from the gunshots.
Egba-Ologo called on the relevant security agencies to investigate the activities of the various security formations to bring the culprits of the dastardly act to book.
He, however, lamented that while the state was mourning the unfortunate murder of Taribi and Dei, some suspected thugs were wreaking havoc in Nembe-Bassambiri.
He alleged that the rampaging thugs sacked the mobile policemen and the operatives of the Nigeria Security and Civil Defence Corps (NSCDC) on deployment in the besieged community.
According to him, the thugs dug military fashion trenches in Bassambiri with barricades to harass PDP members in the community and prevent those, who fled the community from returning.
He called on the leadership of the Nigerian Army and the other security agencies to prevent brigandage and a breakdown of law and order in the area ahead of the next elections.
He urged the security agencies to adhere strictly to their constitutional responsibility to ensure the provision of security and indeed the requisite environment in the next elections
Download NAIJA NEWS app: