23 Killed, Several Houses Destroyed As Tornadoes Hit Alabama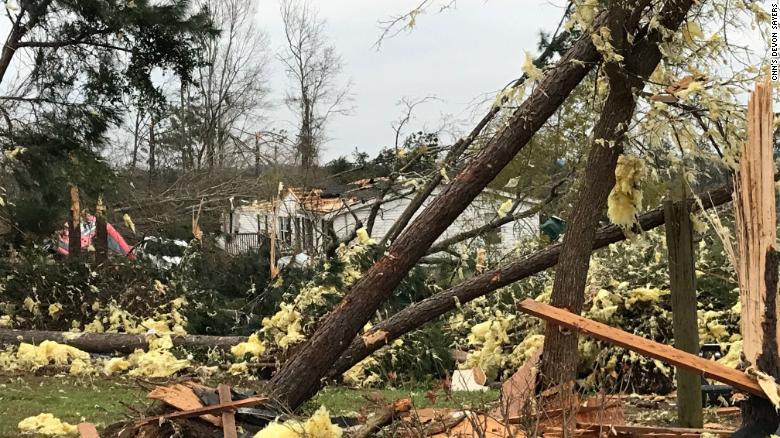 Tornadoes Rock Alabama, Kill 23, Destroy Houses
Powerful tornadoes that ploughed through Lee County in Alabama, the United States and killed at least 23 people left a path of destruction that looked "as if someone had taken a blade and just scraped the ground," the county sheriff confirmed today.
At daybreak, emergency crews and residents witnessed more of the aftermath of the twisters that Sheriff Jay Jones called "catastrophic," and the search was on for survivors and more victims.
It appears that some people had only a five-minute warning Sunday afternoon before tornadoes ripped through the region.
A tornado watch was issued for the area around noon. The first tornado warning for Lee County was issued at 2:58 p.m. ET, and the first reports of damage came just five minutes later, CNN Meteorologist Gene Norman said, according to National Weather Service data.
It appeared that two tornadoes hit Lee County back-to-back within the span of an hour, Norman said.
A home stands among downed trees after tornadoes passed through Opelika, Alabama, on March 4, 2019.
A warning for a second tornado was issued at 3:38 p.m. ET, with the first reports of damage coming 13 minutes later.
At least a dozen tornadoes touched down in Alabama and Georgia on Sunday afternoon, according to the NWS.
The National Weather Service recorded EF-3 damage in southern Lee County. That classification means the damage was severe, with winds of 136 to 165 miles per hour.