How Atiku Magically Won Adamawa – Oshiomhole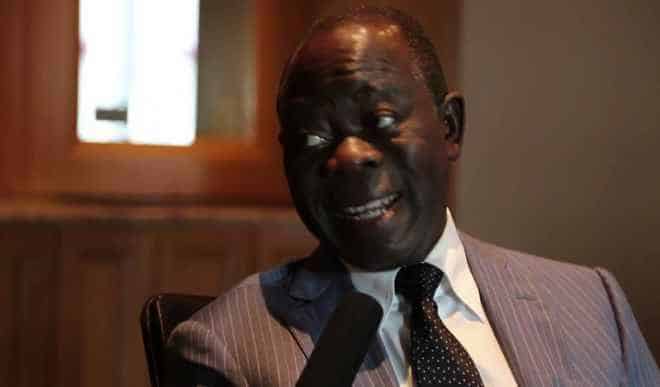 The National Chairman of the All Progressives Congress (APC) Adams Oshiomhole, has stated that the presidential candidate of the Peoples Democratic Party (PDP), Atiku Abubakar, narrowly won Adamawa after doing "some magic."
The Independent National Electoral Commission (INEC) had declared Buhari winner of the election after he got 15, 191,847 votes to defeat Abubakar, who polled 11,262,978.
Following the declaration, Atiku had rejected the result, vowing to challenge the outcome of the election in court.
Naija News had reported that Atiku had constituted his legal team to challenge the result of the presidential election.
The former Vice President vowed that he would use every legal means to secure the victory.
Speaking to Vanguard, Oshiomhole expressed the party's readiness to meet Atiku in court.
"We will meet Atiku in court Atiku said he is heading to court. I don't have a problem with that. We hope to meet him in court. We will equally cross-petition in some areas because in Adamawa State he had already lost the election before he did some magic that gave him that narrow victory in the state and other parts of the country," he said.
"Atiku raised the issue of whether it was possible to explain the turn out in Borno where there is insecurity. It is simple, in the 2015 elections, President Jonathan acknowledged that about 28 local governments were effectively under the control of Boko Haram. And he told the nation that it was impossible to conduct elections in those local governments.
"But it is to the credit of President Muhammadu Buhari that all the 774 local government Areas are currently under the control of the Nigerian government.
"So Atiku has to understand that those numbers are a reflection of the substantial peace existing in the North-East. If he is not familiar with it, it is because he does not visit home more often, those who live there know better."