Finally, Popular Pastor Who Raised Dead Man Confesses (Video)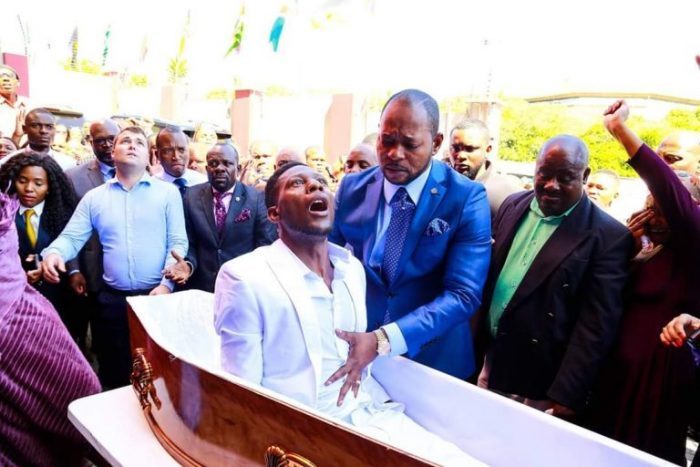 Pastor Alph Lukau of Alleluia Ministries who in a viral video of him appeared to be 'resurrecting' a man who was in a coffin has confessed the truth behind the incident.
The popular pastor, in the video, was seen speaking in tongues as he raised a dead man in the coffin back to life.
Speaking to Gauteng broadcaster Power FM' on Saturday, Pastor Lukau explained he was busy with a sermon on Sunday when he was interrupted and told that a person in a coffin had been brought to the church.
He, however, apologized for deceiving the public, adding that the man was alive when he arrived at the church in Johannesburg, South Africa.
He said, "Before entering the premises of the church, the coffin began to shake, meaning the person was alive.
"I am not sure why the man was brought to me. We were in the house of God and I'm just a pastor serving in the house of the Lord.
" I think that they brought the person to church because they believed that God had the ability to resurrect the person.
"But still our brother was alive even before he was brought to church and we really apologize for not telling the truth to the congregation and everyone in the first place."
Source: Naija News