Buhari Reveals Those That Will Make His Next Cabinet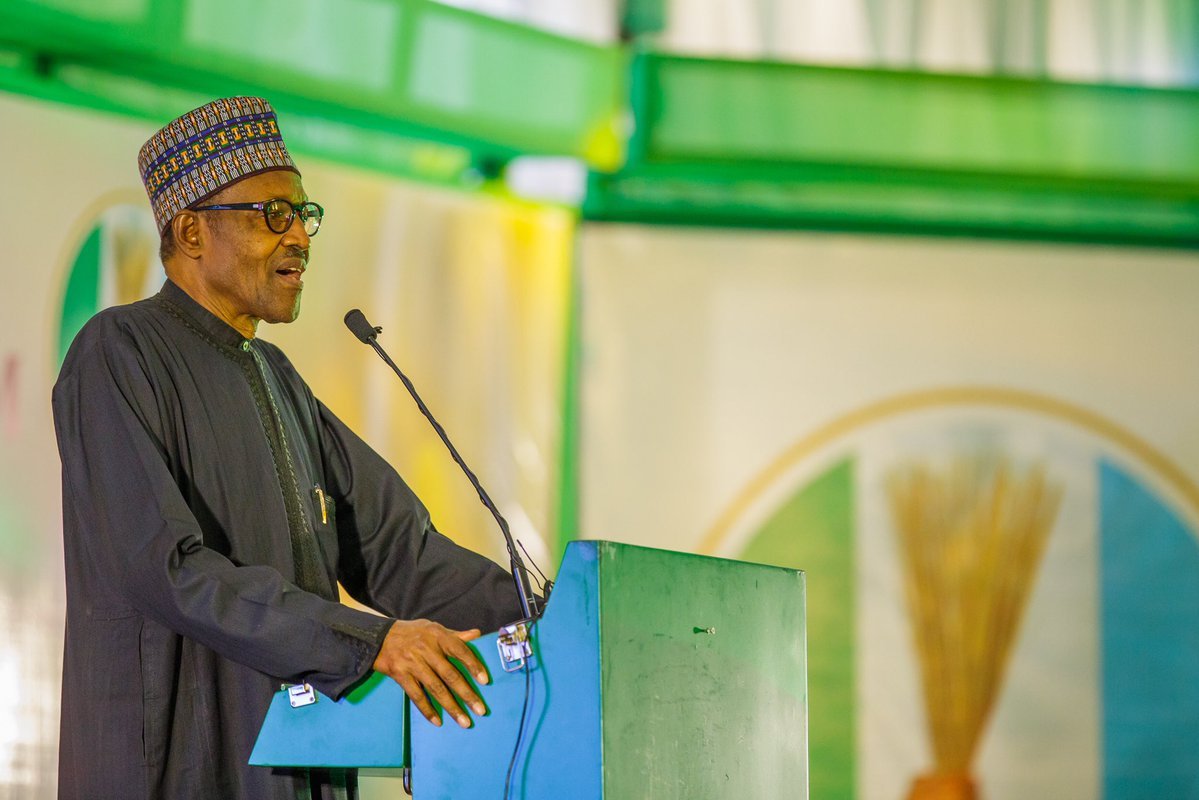 President Muhammadu Buhari, who has been re-elected for a second term in office, says only those with integrity and interest of Nigeria will be considered in his next cabinet.
Naija News reports that the President made this comment at a dinner the All Progressives Congress (APC) women and youth organised to celebrate his re-election, on Saturday.
At the dinner, President promised to appoint more women and youth during his second tenure, acknowledging the "significant role" they played toward his re-election.
The President said his administration would not disappoint them.
Speaking further, the President said more fertilizers were being made available to Nigerian farmers at a lower rate, adding that this has resulted in an increase in agricultural production and reduction in food importation.
The President also called on Nigerian youth to embrace agriculture to ensure more food sufficiency and food export.
President Buhari again faulted the 16-year rule of the Peoples Democratic Party (PDP), Nigeria's main opposition party, which he said, "wasted the nation's resources".
The President stressed that the country witnessed "rampant infrastructure decay" in spite of the huge resources earned during the period.