Two Million Women Storm Street, Begs Atiku To Concede Defeat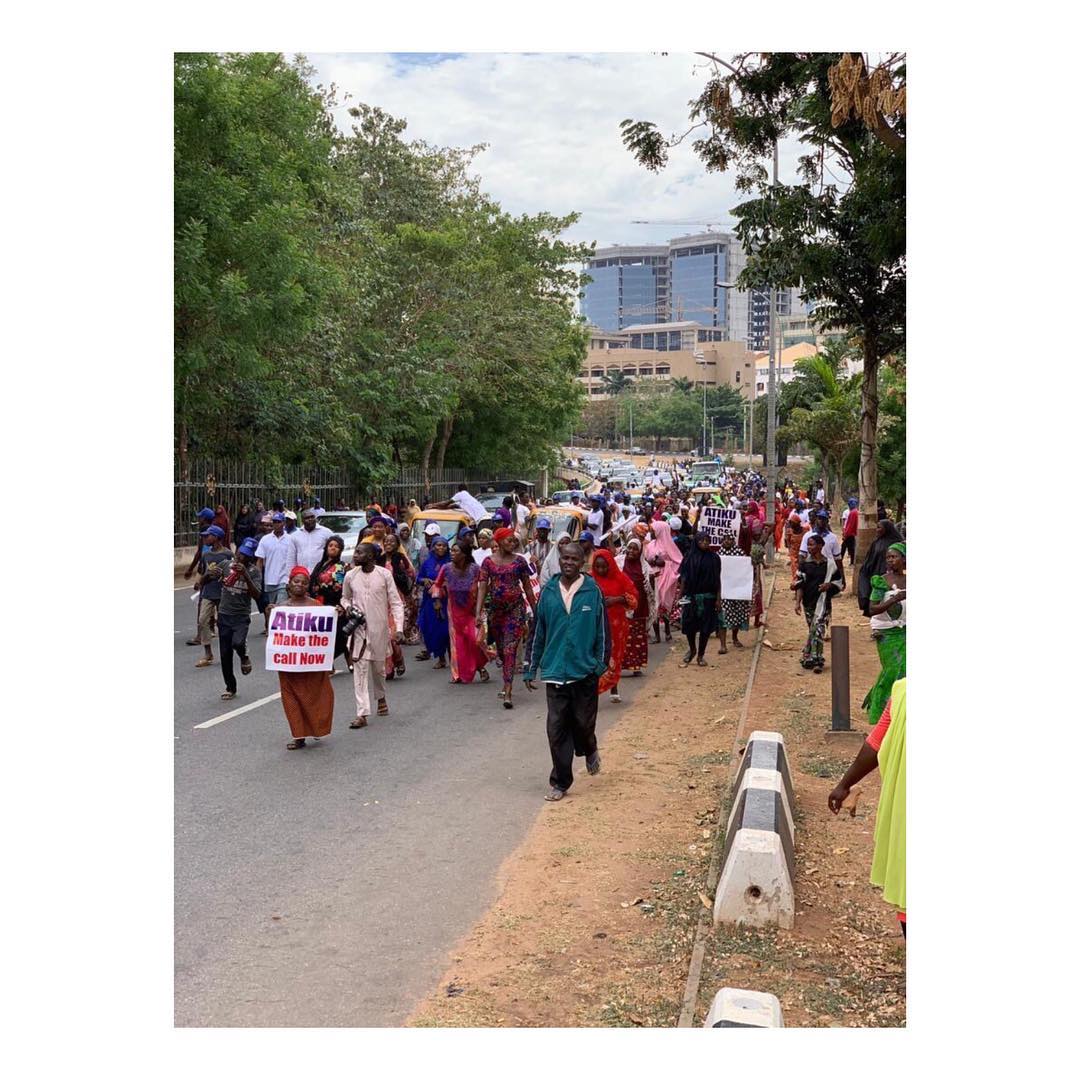 A whopping number of two million women had in the early hours of Saturday, March 2, taken to the streets of  Abuja in a protest tagged; 'Two Million Women Rally for Democracy'.
Naija News reports that the women under the auspices of the 'Two Million Women Rally for Democracy' in their peaceful walk urged Atiku Abubakar to toe the path of former President Jonathan, concede defeat and congratulate President Buhari on winning the election.
The convener of the group, Mary Onuche, noted that although the defeated candidate of the Peoples Democratic Party, (PDP), Atiku Abubakar has his constitutional right to seek redress, Onuche said the act could disruptive and frightful atmosphere could lead to anarchy.
In her words, she said; "Fortunately for Nigeria, our democracy, though still young, has continued to evolve in ways that reassure us that things can only get better. 
"One such leap is the development in 2015 when the then President Jonathan called to congratulate the then winner of the presidential election, incumbent President Buhari, even before the votes' tally was completed. 
That singular act of patriotism is today hailed as the benchmark of the level of statesmanship befitting of candidates in our elections. May God bless Mr Jonathan, the hero of our modern democracy.We, therefore, call on Alhaji Atiku Abubakar to emulate the statesmanship of Mr Jonathan and quit his ongoing disruptive stance on the election."