Fani-Kayode Speaks On Governor Wike, Rivers Killings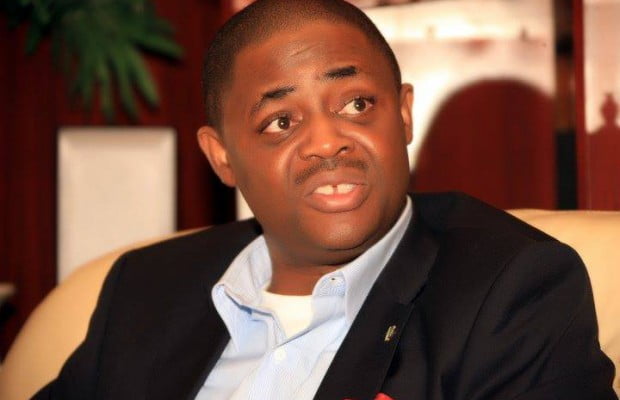 Former Minister of Aviation Femi Fani-Kayode has hailed Governor Nyesom Wike for defending the people of Rivers State during the just concluded presidential election.
The presidential election in Rivers was on Saturday marred with electoral violence, ballot box snatching, among others.
There were unconfirmed reports that soldiers reportedly killed some residents in Abonnema LGA during the election, while others were severely injured.
Reacting to the incidents in a post on Twitter, Fani-Kayode commended Wike for condemning the situation and fighting for his people.
"There is one man that has stood by his people through these trying times it is Nyesom Wike," he wrote.
"Soldiers murdered 39 innocent and defenseless Nigerians, including women and children, in his Abonnema LGA alone in the last few days. I salute him and I commend his strength and courage.
"I commend his strength and courage for resisting this great evil and for calling those that perpetuated it to account.
"To those that sent soldiers to arrest his Commissioner and other leaders of the PDP in his state and paraded them before the television cameras like common.criminals simply because they objected to the slaughter of their people I say your time is short.
"Today may belong to you but tomorrow belongs to us. In the fullness of time, the Lord will show Himself mighty and He will avenge the good people of Rivers state."
Source: Naija News