Day 48: RCCG Fasting Prayer Points For 27th February 2019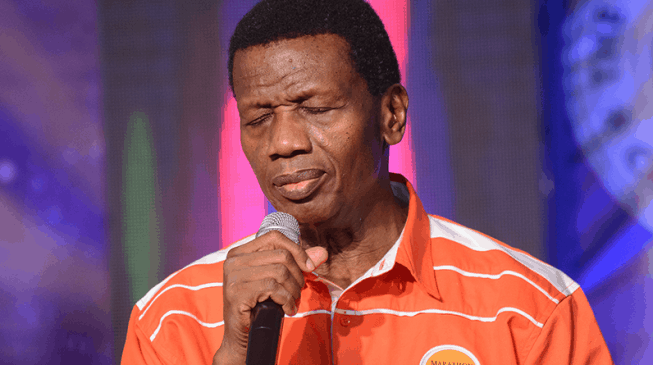 The Redeemed Christian Church of God (RCCG) has begun its annual fasting and prayer.
RCCG, which is one of the largest Pentecostal church in the world, is headed by Pastor Enoch Adeboye.
See prayer points for Feb. 27th below.
TITLE: PRAYER FOR DIVINE ELEVATION
Confessions: Psalm 3: 3, 75:6-7, Numbers 22:7, Deut. 28:13,
PRAYER POINTS
1. Praise the Lord and thank him to lifting you to great heights Isaiah 60 v 8, ps 103:1-5
2. Father, I am tired of the valley lift me beyond my imagination my God every yoke restricting my elevation by the anointing be broken 1saiah 10v27
3. This year in the name of Jesus I refuse the spirit of retardation I move into a new glory
4. I paralyze every strongman of delay and backwardness this year, I receive grace to leap to my green pasture in the name of Jesus.
5. Let every agent of stagnation working against my elevation be frustrated in the name of Jesus. Isaiah 22v25
6. Father by your power I receive grace to attain, maximum achievement this year in the name of Jesus.
7. Oh Lord, give me the confronting authority to achieve effortless results in the name of "Jesus.
8. I break every curse of unfruitfulness and limitation placed upon my life in the name of Jesus.
9. Lord, give me a divine direction that will propel me to great heights this year in Jesus name.
10. Lord Jesus, give me an excellent spirit.
Personal Petition
Visit Naija News daily, as we update you with RCCG fasting prayer points.