Day 47: RCCG Fasting Prayer Points For 26th February 2019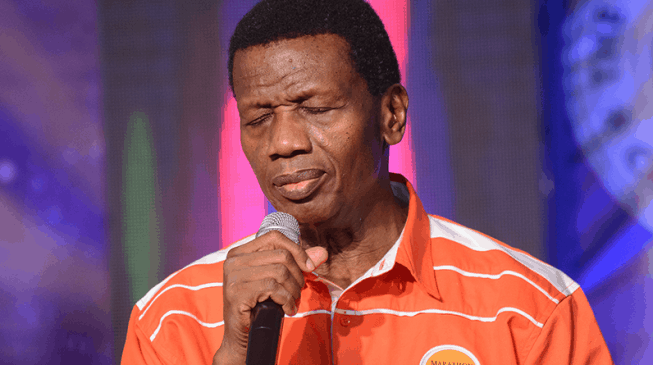 The Redeemed Christian Church of God (RCCG) has begun its annual fasting and prayer.
RCCG, which is one of the largest Pentecostal church in the world, is headed by Pastor Enoch Adeboye.
See prayer points for Feb. 26th below.
TITLE: PERSONAL PRAYERS
1 Praise and worship
2. Thank God for a new day and for the salvation of your soul
3. Ask God for help from any area you PERSONALLY need help. Ps. 108:12
4. Ask God to help you to draw closer to Him in all areas of your Christian living.
5. Lord, in this month and the throughout this year, grant me favour to have a breakthrough in my prayer life.
6. O Lord, manipulate all my manipulators and deal with all the enemies of my soul. This month, create in me, a heart and all enablement to become agents of transformation.
7. O Lord, impact my life with your Life. Uphold me with your free Spirit and strengthen me for the journey ahead." Isa. 40:29-31
8. O Lord, accelerate my progress in every aspect of my life.
9. Let God arise and let all those contending with me be frustrated. Ps. 35:1. Ask God to use you for His glory and be a blessing to healing the sick, raising the dead; open the blind eyes, making the lame to walk, etc. Act: 10:38
10. Ask God to help you to arise and Shine forth His glory and make you a blessing to the whole world. Gen.12:2-3
11. Pray that you shall not be barren. Exo 23:26. Ask God to show all your mockers proof.
12. Ask God to part every river Jordan before you and remove everything that is blocking the way to your destiny. Matth.7:7
13. Ask that every curse in your family, town and everywhere change to blessings. Exo. 28:1-1
Personal Petition
Visit Naija News daily, as we update you with RCCG fasting prayer points.
Source: Naija News