Election Results: Buhari's APC Leads Atiku's PDP In Sokoto State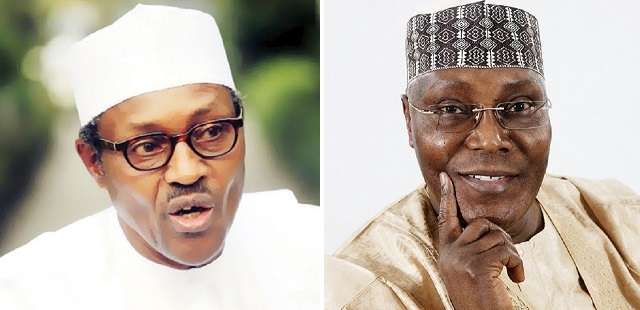 The presidential candidate of the All Progressive Congress, President Muhammadu Buhari, is currently leading Atiku Abubakar of the Peoples Democratic Party in Sokoto State.
This is as results of the presidential election from 9 Local Government Areas, in the state have been announced.
Buhari won in Wamakko, Isa, Kware, Silame, Bodinga, Yabo and Sokoto South LGAs while Atiku won in only one local government area, Tureta.
The state, however, has 23 LGAs and of the 9 so far announced by the State Returning Officer, Prof. Yakub Yahuza, APC's Buhari has won in eight.
Buhari got a total of 188,237 votes, while Atiku is trailing with a total of 118,415 votes.
See the breakdown of figures:
Isa LG:
APC= 15,264
PDP= 17,892
Silame LG.
APC= 10,910
PDP= 13,949
Wurno LG:
APC= 20,307
PDP= 9,847
Kware LG:
APC= 17,684
PDP= 14,570
Bodinga LG:
APC= 21,028
PDP= Yet to be
Sokoto South:
APC= 41,347
PDP= 24,598
Yabo LG:
APC= 15,465
PDP= 10,176
Tureta LG:
APC= 8,516
PDP= 10,209
Wamakko LG:
APC= 37,716
PDP= 17,174
Naija News reports the national coallation center for the presidential results will open by 11am today as announced by the INEC chairman, Mahmood Yakubu.