#NigeriaDecides: INEC Under Pressure To Declare PDP's Atiku As Winner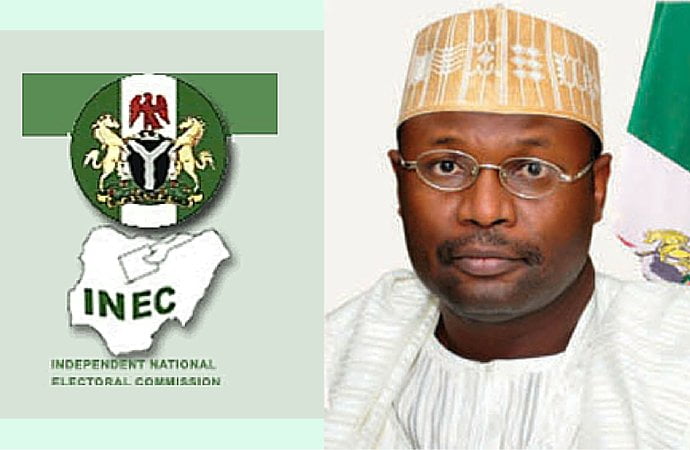 The Independent National Electoral Commission (INEC) has been urged to "immediately" announce results of the presidential election "and declare Atiku Abubakar, the winner".
The Peoples Democratic Party (PDP) who made the call through its spokesman, Kola Ologbondiyan, said Atiku who is its presidential candidate, is "in the clear lead both in the spread and the total number of votes cast".
According to the PDP, "intelligence available to us is that INEC is delaying the announcement of results following directives by the Buhari Presidency and the All Progressives Congress (APC), which are bent on altering the figures from the polling centres and allocate fictitious figures for President Muhammadu Buhari, particularly in northern states."
It alleged that results are no more being transmitted, claiming "this is to enable the APC to inflate figures from six designated states."
"We call on international observers and election monitors to insist on a transparent process of transmission of results and the monitoring thereof," the party said.
"We already have reports of how APC governors in the northern states have been making a desperate effort to tamper with the results of the elections in their respective states with the view to award conjured votes to President Buhari."
It said Nigerians are monitoring the results as delivered at the polling centres and "any attempt to alter any figure will be faced with vehement resistance."
The party added: "The INEC chairman should, therefore, extricate himself from the rejected APC and be on the side of the people, by immediately announcing the results as already delivered at the polling units and declare, the people's candidate, Atiku Abubakar, the winner.
"Anything short of this is not acceptable to Nigerians, who had already expressed their wishes and aspiration at the polls."
Source: Naija News