#NigeriaDecides: Atiku Declared As Winner In Aso Rock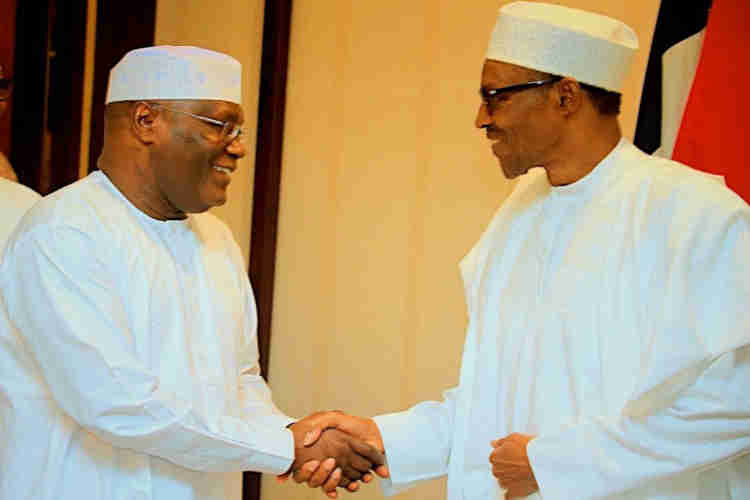 Presidential candidate of the Peoples Democratic Party (PDP), Atiku Abubakar, has emerged winner of the election polling unit at the Aso Rock villa.
Naija News reports that Atiku was confirmed winner after a recount of votes by officials of the Independent National Electoral Commission (INEC).
In the result initially announced, President Muhammadu Buhari lost to Atiku Abubakar, his main rival, by 17 votes.
While Atiku got 1,030 votes, Buhari trailed with 1,013 votes.
The officials were still collating results of the elections from voting when some party agents argued that the figures they had did not tally with the ones with the electoral officials.
Ballots that had been kept away at two voting points were recounted as the INEC personnel started the collation all over.
Buhari and Atiku split the two units at the presidential villa with the PDP candidate garnering 525 votes at unit 022, while Buhari who ran under the platform of the tailed with 465.
At the end of the recount, the margin between Buhari and Atiku dropped from 17 to 13.