Sarri Speaks On Guardiola, Manchester City Ahead Of Carabao Cup Final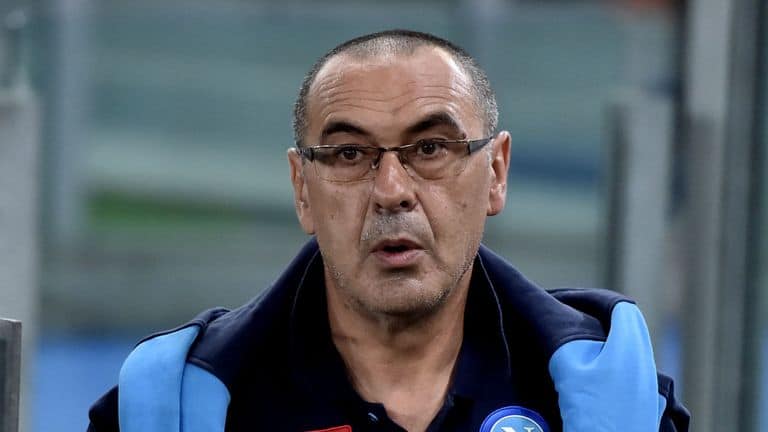 Under fire Chelsea manager, Maurizio Sarri has said Manchester City's Pep Guardiola is "lucky" to still be in charge of the English Premier League champions.
Sarri faces the sack if Chelsea loses the Carabao Cup final on Sunday when they face City.
Speaking to Sky Sports, the Italian insists that Guardiola is fortunate to still be in a job, after a nightmare first season at City.
When asked why his job is under threat when Guardiola was given time, Sarri said: "Because he (Guardiola) was lucky. I don't know. You have to ask the club. You have to ask both, Manchester City and Chelsea.
"But I don't know if I am under pressure from my club or from you. I don't know at the moment.
"I think that, if you choose Guardiola, you have to wait because the club knows very well that Guardiola needs time. It's not really very easy for an English team to play that kind of football, so it's normal.
"It's important to win the final. Otherwise, you are second. I think it's very important for us because we have to find the confidence. We are in the first final of the season."