PDP Says Card Readers Slow In South South, South East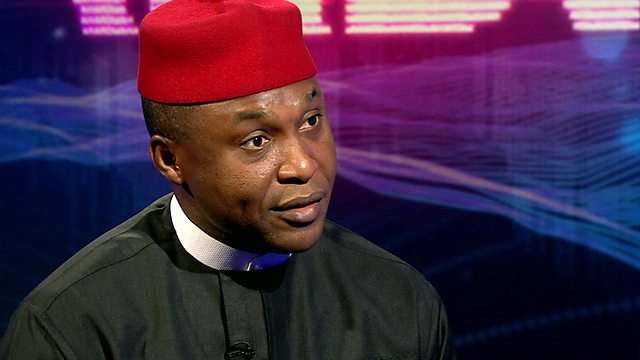 The spokesperson for the Peoples Democratic Party (PDP) campaign, Osita Chidoka, has revealed that Card Readers allegedly supplied by Activate Technologies are slowing down voting in the South South, South East regions.
In a statement, Chidoka urged INEC to allow manual voting in the South East and South South and to extend voting time to allow all voters with registered PVC to vote today.
"As per the list of polling units which PDP provided to INEC last week, the Card Readers 'upgraded' by Activate Technologies in PDP strongholds have been made to slow down or not work at all," he said.
"PDP demands that INEC immediately inform all their staff in the SS and SE to extend voting time to allow anyone who is already in the queue at their polling units to be allowed to vote and that INEC staff switch to manual voting which is currently being denied in these two PDP regions, but which has been allowed in the north. This request is in line with existing INEC rules where the card reader malfunctions, but is not being adhered to.
"It is critical that people are not disenfranchised by the APC's rigging plot that the PDP informed INEC about and who has agreed to conduct an audit of the readers failed to do so.
"At this point in time, we do not seek a witch hunt, merely for INEC to allow these two actions which will ensure the will of the people in every region can be freely expressed in fair and credible elections that were the mantra of both INEC and the President."