Ambode Votes, Speaks On Polls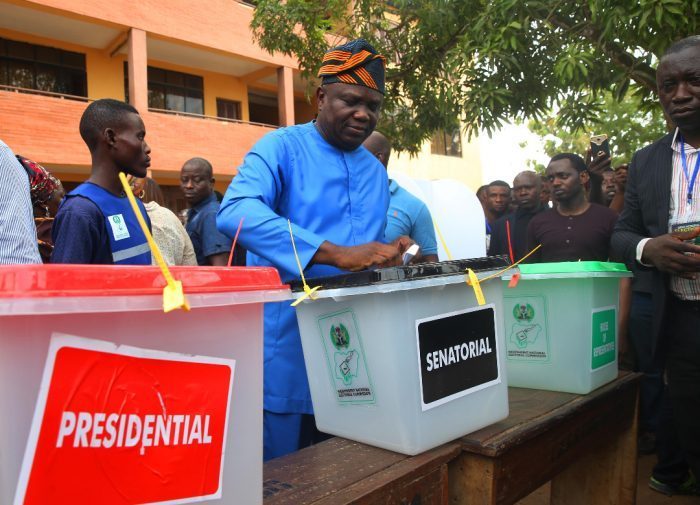 Lagos State Governor, Akinwunmi Ambode on Saturday voted at Polling Unit 033, Ward A5 in Epe area of Lagos.
Naija News reports that the Governor, few minutes after he cast his vote, commended Lagosians for their peaceful conduct during the poll.
Ambode arrived the Polling Unit at exactly 9:48am and voted at 10:01am at Ogunmodede College.
In his word, the Lagos state governor said; "I have just performed my civic right; I have voted successfully in my polling unit and from the information I already have across the State, I can observe that the election is going on peacefully across the State.
"I am delighted that Lagosians have been very cooperative. We have had peaceful night and ever since the morning also, everywhere has been very peaceful," he said.
Ambode also commended the Nigerian electoral umpire, the Independent National Electoral Commission (INEC) in his statement saying thus; "They have been up to the task and almost everywhere, election materials are in place.
"The places where materials have not gotten to, obviously they are up to the task and those things are already being done and this election is going to be very peaceful and I pray it's very successful."
In a similar vein, the former governor of the state and the leader of the All Progressives Congress (APC), Bola Tinubu also commended the peaceful process of the election in his remark shortly after he cast his vote at his polling unit.