Supporters Of Senator Rafiu Ibrahim Cry Out On Twitter For His Release
Supporters Of Sen. Rafiu Ibrahim Accuse APC Led Government Of Intimidation
The Kwara State Police Command has not heard the last since it arrested Senator Rafiu Ibrahim the candidate for the Peoples Democratic Party (PDP) for Kwara South senatorial district.
Naija News understands that the arrest which comes less than 24 hours to the election, has also attracted the interest of the PDP and the Conference of National Political Parties, CNPP.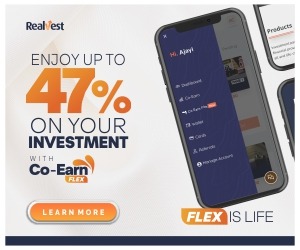 They raised alarm, calling on the acting Inspector General of Police, Mohammed Adamu to release him as he is a major contender in the National Assembly elections holding tomorrow.
Supporters of the Senator joined the cry as they took to Twitter to condemn his arrest while declaring that they would still vote for him despite the 'intimidation'.
Some further alleged that the arrest was a plan being carried out by the All Progressive Congress (APC) led government citing the arrest of Senator Dino Melaye of Kogi West, Deji Adeyanju among others as a similar threat by the APC.
See some tweets below:
#FreeSenRafiu Ar u aware that d Senator organized Thugs that killed at least one & left many injured in Kwara South?. No one should be able to get away wit murder.
Just imagine that d guys who killed 33 in Offa were self-confessed Saraki's Thugs in charge of Kwara South⬇️ pic.twitter.com/NaMSLIe0wB

— da paladin (@makedemhear) February 22, 2019
My attention as been drawn to the unwarranted arrest of the candidate of the PDP for Kwara South Senatorial District, Sen. Rafiu Ibrahim.

Arresting a candidate few hours to election to distabilize him/her is rigging in advance, this is condemnable & unacceptable.

— Oluyemi Fasipe?? (@YemieFASH) February 22, 2019
Dear @PoliceNG what's going on in Kwara South? Why was @SenRafiu arrested less than 24 hours to his election?

I've given the Police Force under the new IG the benefit of the doubt so far but this is straight out of disgraced ex-'Transmission' IGP's playbook! ???#FreeSenRafiu

— Ose El Sudenih (@Papadonkee) February 22, 2019
#FreeSenRafiu
It was Dino the other day.

It was Deji too.

Today it is Rafiu.

Tomorrow it might be you.

If you keep supporting this government, there bad luck will get to you soon.

— ксєє (@Chukky_mayne) February 22, 2019
2 people had a clash, you arrested 1 & left the other. You are not solving the clash but rather creating more problem. The @rafiuibrahim is still the man of the south. Your oppression can't make us love him less.#FreeSenRafiu#LetsDoMoreTogether#RafiuLeekansi@babaidris090

— Haleemah Gegele (@Tadahlymarh) February 22, 2019
The arrest of @rafiuibrahim is ill-timed & patently insensitive. To arrest him barely 24 hours to an election where he is a candidate is most undemocratic & betrays every sense of fairness. The Police authorities must immediately #FreeSenRafiu & allow for a level playing field. pic.twitter.com/p3LUUhcBNZ

— Seun Awogbenle (@PrimeBaba) February 22, 2019
Source: Naija News