Day 43: RCCG Fasting Prayer Points For 22nd February 2019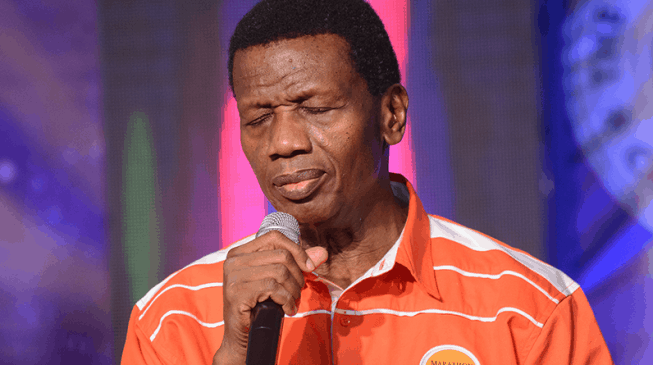 The Redeemed Christian Church of God (RCCG) has begun its annual fasting and prayer.
RCCG, which is one of the largest Pentecostal church in the world, is headed by Pastor Enoch Adeboye.
See prayer points for Feb. 22nd below.
Title: Prayer Against Natural Disasters
As a result of climate change with high global warming implication, It has increased the occurrence of natural disasters across the globe.
Flooding, hurricane, earthquake etc are being reported on a regular basis. We can do something. Let us pray.
1. Intense praise and worship
2. Thank God for a new day and for the salvation of your soul
3. Let us pray against fire accident in our homes, offices, markets and anywhere.
4. Let us ask God to be merciful and stop deaths and destructions of life and properties that can come from earthquakes in this year.
5. Let us pray that God will make the people wise, to know how to prevent fire accidents
6. Let us pray against flood disaster all over the world. That God will help those who are homeless victims of flood.
7. Let us pray against every already concluded evil plan to cause death through the activities of gunmen all over the world
8. Let us ask God to help us to prevent any evil plan to waste lives through tornadoes
9. Let us plead for mercy to God to avert every programmed destruction from the kingdom of darkness through any natural disasters
10. Let us pray against death and destruction of properties through hurricanes
Personal Petition
Visit Naija News daily, as we update you with RCCG fasting prayer points.
Source: Naija News