Court Disqualifies Two Imo APC Candidates Less Than A Day To Elections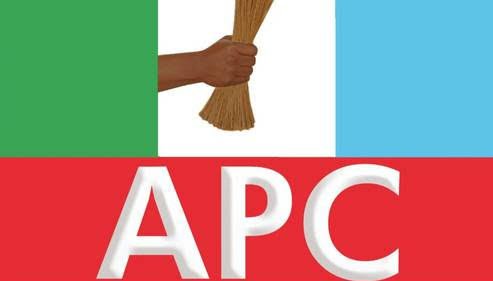 APC Suffers Setback Ahead Of Saturday's Election
The All Progressives Congress, APC is facing another setback in Imo state after two separate courts yesterday disqualified two of its candidates from tomorrow's polls.
While Justice C. J. Ringim of Federal High Court 2, Owerri, stopped Obinna Mbata from running for the Owerri Federal Constituency, Justice Bello Kawu of the Federal Capital Territory High Court, equally barred Deacon Chike Okafor from contesting for Okigwe South Federal Constituency.
Justice Kawu gave the order on Okafor after a suit was filed by Mrs Uzoma Chioma Maryann, against the APC and two others, urging the Court to declares as "unconstitutional, illegal, null, void and of no effect", the primary election conducted for the federal constituency.
While delivering the judgement, Kawu said the no primary election for the House of Representative seat for Okigwe South constituency was conducted by the APC and should be therefore disqualified from fielding any candidates.
He said that having considered the case of the plaintiff and all authorities cited by the learned counsel, the Court was of the strong view that the question that calls for determination by the Court, was whether proper procedure was followed for selection or nomination of the second defendant (Okafor), as a candidate of the first defendant (APC) for Okigwe South federal constituency.
Justice Kawu also expressed his displeasure that the defendant refused to appear nor was represented by a counsel, even as he frowned that the defendants did not deem it fit to file a counter affidavit, a development he said, "was admitted to the averments".
"It is therefore my declaration that the final report of the Electoral Appeal Panel, which recommended the nomination and submission of the second defendant's name as the House of Representatives candidate of the first defendant for Okigwe South federal constituency of Imo State, is inappropriate, unlawful, null and void for failure to comply with the first defendant's guidelines for nomination of candidates", Justice Kawu held.
The Court, therefore, restrained the Independent National Electoral Commission from further recognizing, accepting or listing the name of the second defendant as the candidate of APC in the 2019 ballot paper for Okigwe South federal constituency, because the APC did not conduct a primary election for the office.
In a related development, the Federal High Court sitting in Owerri sacked Mbata and ordered that Tony Umezuruike be used as a replacement for the Owerri federal constituency seat.
Justice Ringim ruled that Umuzuruike is the candidate, having won the legitimate highest number of votes shown by the evidence, during the primaries, against the name of the person earlier submitted.