Traders Promise 65 Percent Votes For Buhari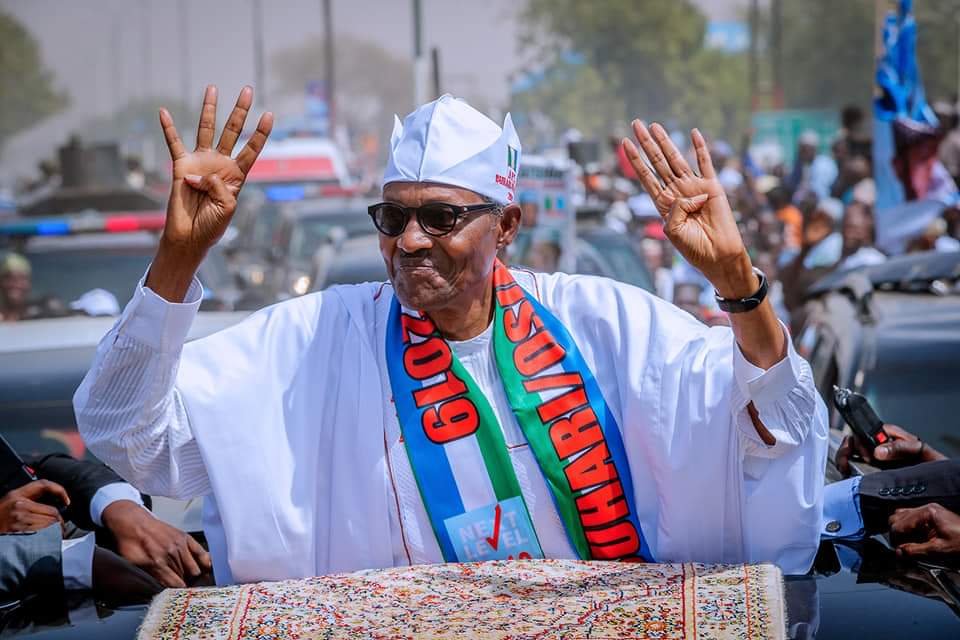 Candidate of the All Progressives Congress (APC) for Abia North Senatorial District, Orji Kalu on Wednesday, said that traders at the Ariaria International Market, Aba, had promised to give at least 65 per cent of their votes to President Muhammadu Buhari in Saturday's rescheduled poll.
Naija News understands that Kalu made this known in a statement made available to newsmen where he pointed out that the traders have agreed to vote for all the candidates of the APC in the forthcoming elections including at the presidential level.
Kalu said; "the leadership of Ariaria, led by Chief Peter Iheke, has made the best choice with their resolve to give Buhari a minimum of 65 per cent votes.
"They told me that their decision to support the president is rational because no one has done for the market what Buhari did.
"You saw what happened, where the Aba people, majorly traders from Ariara market, came out in their numbers to welcome and thank the president when he came to Aba.
"Aba North and South Local Government Areas will deliver Buhari and the Ariara market has vehemently assured me of their votes too.
"You know Aba people are my own people and we have emotional attachment to each other. "One great thing about Aba is that they know their own people and as of today, the president has given Aba one of the important things they need."
Kalu said that President Buhari' s recent visit to Aba had helped to throw more light on some of the federal government's projects in the state, adding that many traders did not know that the newly built Ariaria Independent Power Plant (IPP) was a Federal Government's project until the president visited Aba on Feb. 19.
The former governor had in a recent report accused Sen. Mao Ohuabunwa, who is seeking re-election on the platform of PDP, of underperformance.
He alleged that Ohuabunwa failed to attract meaningful projects to the area while he was in power.
He, however, admonished the youths of the area not to allow themselves to be used as political thugs to disrupt the peaceful exercise of franchise across the state.
Kalu advised those planning to use the youths as political thugs, to use their own biological children instead of the innocent and poor youths in the state.
"That politician that is plotting to recruit the youths of Abia north as thugs should bring back their own children from abroad and engage them as thugs for the elections," he said.