Nigeria Decides: Why Igbo Should Vote APC In Lagos State – Tinubu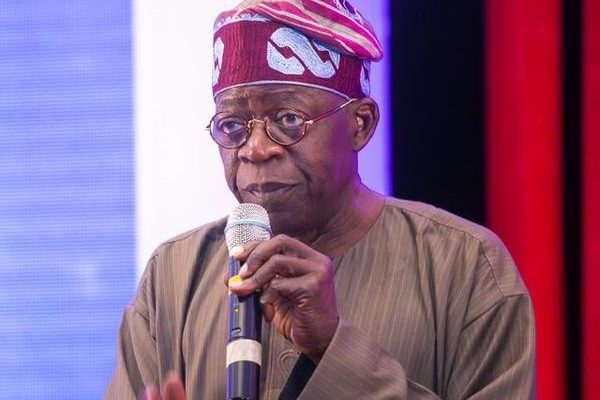 The national leader of the All Progressives Congress (APC) Bola Ahmed Tinubu has urged the Igbo community in Lagos State to vote for his party in the forthcoming elections.
The former Lagos State governor made this known on Wednesday while speaking at a stakeholders' meeting.
Tinubu explained that the Government of Lagos State does not discriminate in gifting the dividends of democracy.
His words: "We appeal to our Igbo brothers from the East, this is the state where you conduct your businesses, your children are in our schools, we don't discriminate against them in our WAEC fees."
"We don't discriminate against them for NECO fees. We don't discriminate against them for JAMB fees.
"Even in our universities, they take the benefit of our tuition and allowances and all that.
"Now, this time, we say, help us. We say vote for us and our candidates."