Nigeria Decides: Buhari Still A Dictator, Sowore Fires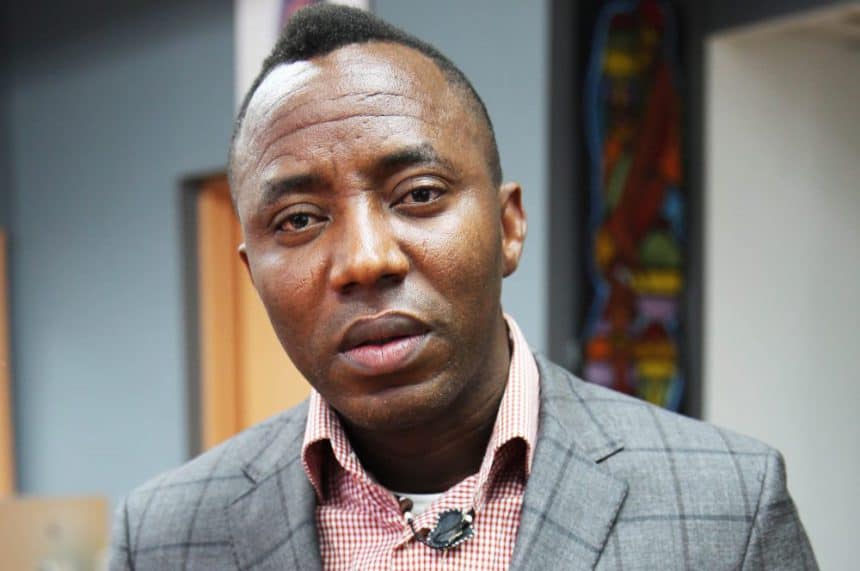 The presidential candidate of the African Action Congress (ACC), Omoyele Sowore, has described President Muhammadu Buhari as a "dictator at heart."
He stated this while reacting to Buhari threatening ballot box snatchers with death ahead of the general elections.
Speaking to Punch, Sowore noted that the president made the comments to scare electoral offenders.
According to him, "General Buhari is clearly still a military dictator at heart.
"Ballot box snatching is a terrible offence, but how could anyone ask for an offender to be killed without recourse to the law? Are there no courts? Shouldn't an offender be charged to court first?
"It is ironic that the same person who is quick to ask for ballot box snatchers to be killed has no problems with heading a party that engages in massive vote-buying and rigging as we saw in Ekiti and Osun.
"While Buhari called for the ballot box snatchers to be killed, what about the people who sent them to snatch the ballot boxes?
"What about the politicians who paid them to cause chaos at the polls? By raising the spectre of violence at polling centres and encouraging law enforcement agencies to shoot during elections, the President is essentially scaring people away from the polls.
"He knows that ballot rigging has been a sad but persistent feature of Nigerian elections. This threat is not really directed at ballot box snatchers, but a deliberate attempt to scare people away from the polls. I call on all Nigerians not to be deterred or scared away from the polls."
Download Naija News App. Advertise with us. Send us enquiries and press releases.