Every Lawyer Knows That Ballot Box Snatchers Can Be Shot Says Keyamo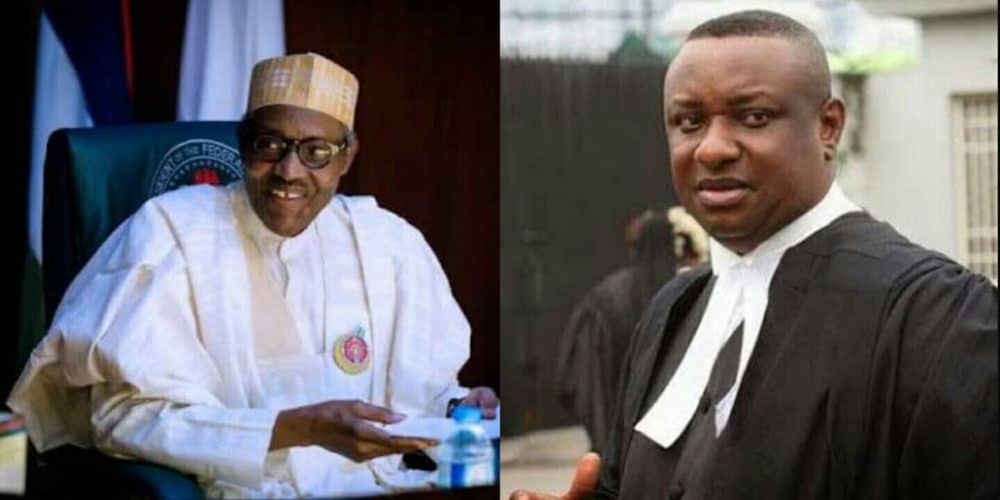 Keyamo Lauds Buhari On Order To Kill Ballot Snatchers
Festus Keyamo, the spokesman of the Buhari Campaign Organisation, has taken sides with President Muhammadu Buhari  on order to kill ballot snatchers.
Naija News reports that reactions had poured in from Nigerians, politicians and groups alike after President Buhari at the APC caucus meeting on Monday said he had ordered security operatives to deal 'ruthlessly' with any one who tried to snatch ballot boxes at February 23 Presidential and National Assmbly elections.
Keyamo described as uninformed those quoting the electoral act said, "I have listened to so many uninformed comments since yesterday, and comments that are laced with heavy politics, but let me tell you straight away that there is no spin to put to the statement of the president, there is no need to repackage it," he said.
"What the president said is 100 percent correct, 100 percent defensible, and I will urge him to repeat it over and over again.
"The president said whoever leads a band of thugs to go and snatch ballot boxes will pay dearly for it with his life. That is a correct statement of the law, because if you look at the definition of thugs; a thug is a murderer, a thug is a robber, a thug is a vicious person.
"The law is that when you are found at the scene of a crime, committing violence that will put the life of people in danger, you can be shot dead on the spot."
Keyamo added that every lawyer knows that ballot box snatchers can be shot, and the security agencies will be justified by the firearm act.
"Every lawyer knows that one of the defenses to criminal liability is what they call justification and excuse, and that is justification and excuse [in] this particular case.
"People have cited the electoral act, and I said those people are ignorant. The electoral act says that those who snatch ballot boxes should be given some fine and three years, and all kinds of things.
"But I will tell you that under the law, if a person commits the offence, the prosecutor has an option to charge him under different laws. Those who snatch ballot boxes are robbers by definition of the law.
"If you take anything by force, you are a robber under the robbery and firearms act. If you come to a polling station, take note, you don't even have to be armed, in most cases they are armed.
"The robbery and firearms act says that if you just threaten violence or use violence, you don't have to be armed. For instance, if you use a heavy blow to threaten somebody or to actually hit somebody to snatch the person's bag, that is armed robbery, even though you are not carrying the weapon, that is armed robbery under the firearms act.
"What is the punishment? The punishment is death sentence, under that act. Also, if you try to intimidate and overhaul the state, to take power by force, that can be treason or treasonable felony, and I can charge the person under treason or treasonable felony"
Download Naija News App. Advertise with us. Send us enquiries and press releases.