Body Bag Threat: Ban Gov. El-Rufai, Femi Falana Tells US, UK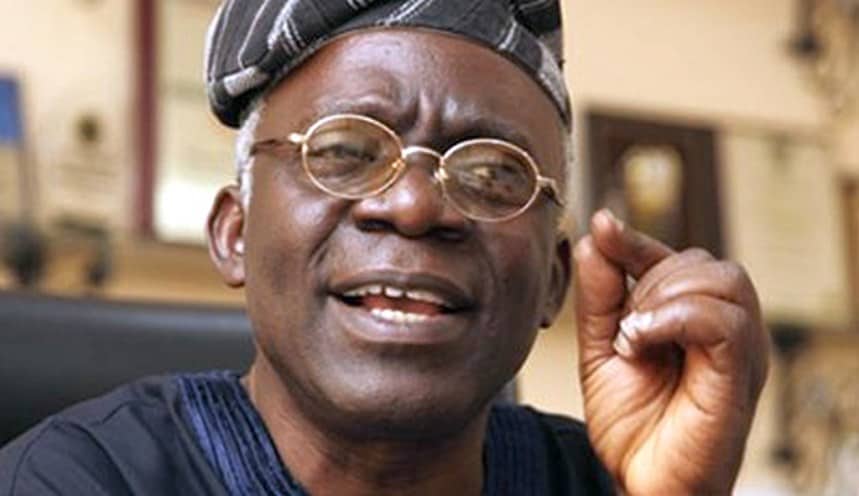 Femi Falana (SAN) has urged the United States and the United Kingdom, which had threatened visa ban against any politician who makes inciting comments, to begin with Governor Nasir El-Rufai.
Speaking at a public lecture in honour of the late Dr Beko Ransome-Kuti, Falana stated that El-Rufai risks being prosecuted by the International Criminal Court (ICC) over his "body bag" comment.
He noted that the only thing that could save the governor from prosecution was for none of the foreign election observers in the country to be killed.
"Last week (sic), Mr Nasir El-Rufai, the Governor of Kaduna State, threatened that foreign election observers and monitors who interfere in the 2019 general elections would 'return to their countries in body bags because nobody will come to Nigeria and tell us how to run our country", Falana said.
"It is indisputable that the threat to attack and kill foreign election observers in Nigeria constitutes an infraction of the Electoral Act, 2010 and the Penal Code.  But because the governor, El-Rufai, currently enjoys immunity his trial and prosecution for the offence will have to await the end of his tenure.
"The western countries that have threatened to place travel restrictions on members of the ruling class who incite violence or interfere in the electoral process should not hesitate to make an example of the governor without any further delay.
"The Special Prosecutor of the International Criminal Court, who has also warned against any form of electoral violence in the country, is urged to hold Governor El-Rufai responsible if foreign observers and monitors are killed during the 2019 general elections."
The Senior Advocate of Nigeria, however, accused the foreign nations of hypocrisy, noting that they kept mum when hundreds of Shi'ites were killed in the country.
"They did not speak out when Governor El-Rufai publicly justified the massacre of 347 Shi'ites by the Nigerian Army in Zaria, Kaduna State on December 12, 2015.
"Did members of the international community protest when the governor authorised the mass burial of the bodies of the slain Shi'ites in an unmarked grave? Is the Special Prosecutor of the ICC not aware that the body bags of the massacred Shi'ites were not even sent to their bereaved family members?" he asked.
Source: Naija News