ADP Presidential Candidate Describes Buhari's Statement On Killing Of Ballot Box Snatchers As A Sign Of Frustration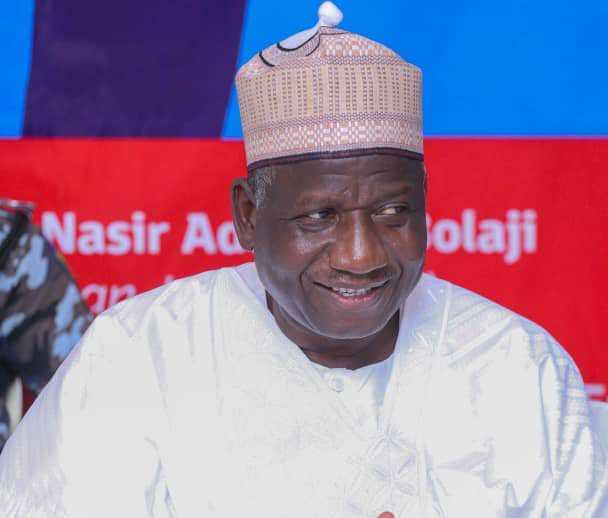 Sani Reacts To Buhari's Statement On Ballot Box Snatching
The presidential candidate of the Action Democratic Party, Yabagi Yusuf Sani, has described President Muhammadu Buhari statement as a sign of frustration over his obvious defeat on Saturday.
He claimed that the President made the call for security agents to deal with ballot box snatchers ruthlessly because of his fear of defeat.
Yabagi while speaking at a press conference on Wednesday called on Buhari to retract the statement, noting that such a statement is not in line with democratic norms.
"such a threat comment should not be made by a president of a country for the interest of sanctity of human lives".
"We all know that Buhari is a victim of circumstance. It is difficult for him to free himself from the cabals around him. The cabals are still in charge" he stated.
He called on Nigerians not to mind the desperation of the two political parties trying to attain power by all means.
The presidential candidate of ADP reminded the Federal Government that Nigeria as a country remained greater than any individual or group of individual, saying that the need to uphold the country despite all struggles cannot be underestimated.
"We have seen the kind of desperation going on by the two so-called political parties. We, however, want to call on Nigerians to be steadfast not minding their struggles."
"What happened last Saturday was very unfortunate, but we cannot afford to fail as a nation, as other countries of the world are watching what is going on here in Nigeria. The right thing must be done for us to move forward" he cautioned.
While speaking on INEC, he claimed that the electoral body can deliver, but called on the body chairman not to get distracted by the desperation of the APC and the PDP presidential candidates.
"To me, what happened last Saturday, INEC chairman was just acting. There is more than the logistic they were talking about. INEC chairman cannot just come out and postpone the election a few hours to the poll."
"What INEC demonstrated shows that they were ready to deliver free fair and credible elections? What logistic problem few hours to the election" he said.