16 Dead During Herdsmen Attack On Agatu Community In Benue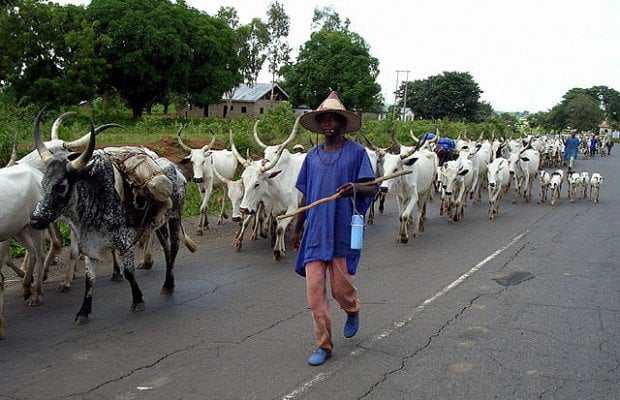 16 persons have been left dead while several others have sustained injuries after some gunmen suspected to be Fulani herdsmen attacked the Agatu community in Benue State.
The 16 persons were attacked and killed in their sleep while some other residents who managed to escape, left with bullet wounds and cuts when the herdsmen attacked the community around 1 pm.
Naija News reports that the herdsmen attacked the Ebete community under the Usha ward of the Agatu Local Government Area of the state in the night.
One of the survivors of the incident in a statement obtained by Naija News said; "Daddy Seni, whose father was also killed alongside his siblings, reported the incident. Daddy Seni left his father at Ebete to go to Aloko for fishing. It was while he was on the way that he received a call from his father that he had been shot by Fulani herdsmen. The father asked him to come back home.
"On reaching home, he saw his father lying in the pool of his own blood gasping for breath. He rushed to take him to the hospital but he said the father told him not to worry as he had lost so much blood.
"Daddy Seni said, his father said, 'my son, don't bother about me and your siblings again, ours have finished, we can't survive these gunshots, run for your dear life to tell others about this."
Among the 16 persons that were murdered, he said, were three hunters.
While confirming the incident to newsmen, the Commander, Operation Whirl Stroke, Maj. Gen. Adeyemi Yekini, said; "I received a report this afternoon that some people were killed in Agatu by suspected bandits. I'm not sure of the number of casualties now but I don't think it's up to 16.
"We have sent a patrol team to the general area where the incident happened. The location where it happened, although the crime scene is in Benue State, it can be better accessed through Loko in Nasarawa State.
"We are already sending a patrol team there to verify what really happened."
Source: Naija News