Governorship Candidate Reveals How To Ensure Lasting Peace In Kaduna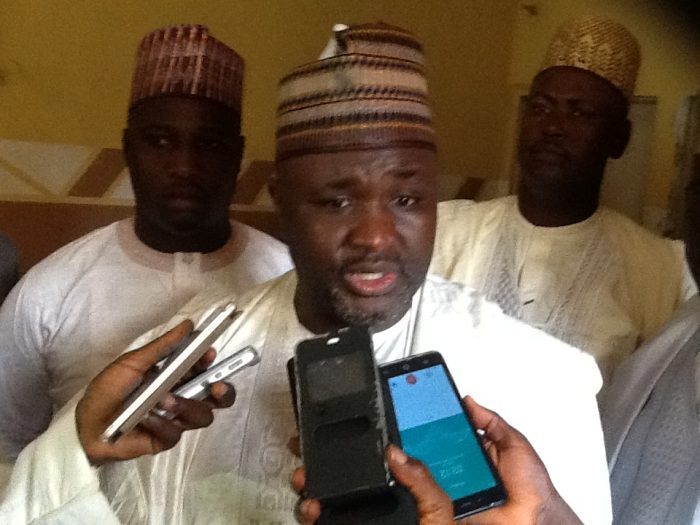 The call for peace and security has been placed forward by the governorship candidate of the African People's Alliance, in Kaduna State, Mustapha Othman Bakano.
He stated that the only way to ensure lasting peace in the state is for the government to establish a security arrangement that will ensure the safety of the citizenry.
Bakano while speaking stated that "We need to identify ourselves as a people and get a data management collection that will give a clearer picture of who we are as a people, and what are we doing in order to come up with people-oriented programmes that will have direct bearing in their lives?
"The citizens must be taken out of poverty and ensure that they are not hungry by establishing cottage industries in each local government area in the state that will give them a sense of belonging and serve as a base of engagement and means of their livelihood."
He further revealed that the government needs to enhance the people so as to take idleness away from their lives by ensuring that they are engaged at all times.
"Government must look for ways to assist the people in order to engage them in productive ventures that will enhance productivity and take them away from idleness that affects productivity and encourages all forms of social vices in the state."
While speaking on the leadership of the party in the state, he said that the party was facing challenges and the state chairman, Idris Musa has been suspended due to anti-party activities.
He claimed that the party has announced itself in the state despite the challenges it is facing, he further stated that financial challenges have affected the party to widen its scope at the ward and the 23 local government areas in the state.
"We need a conducive environment that will take us into meaningful programmes that will give us a sense of belonging and in turns take us out of hunger which l strongly believe is the cause of insecurity in the state," he assured.
Source: Naija News