Fire Razes Kano Residential Building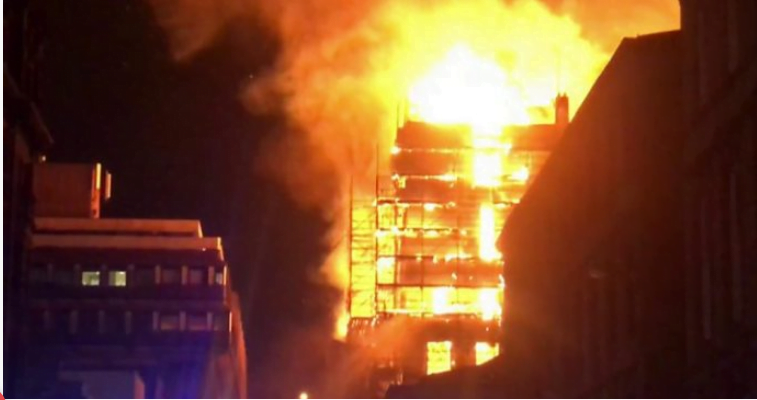 Properties worth millions of naira have been destroyed after an inferno that engulfed a building on No. 2 Warri/Court Road, Sabon Gari, Kano.
Naija News reports that the inferno broke out during the mid-day of Tuesday, February, 19. The inferno started around 3:30 pm and razed down five flats on the third floor of the three-storey building.
A source who spoke on a condition of anonymity in an interview obtained by Naija News, revealed that the inferno was started after an occupant in one of the flats forgot to put out the fire in her stove before leaving for her workplace.
The source said that the inferno would have caused more havoc in the area but was curtailed by the timely response of the fire service in the state.
In her words, the source said in a statement; "The housemaid confirmed to us that they forgot to put off the stove after preparing breakfast this morning. The stove was very close to the gas cooker.
"The fire from the stove ignited the gas cylinder, which eventually exploded and resulted in the inferno.
"As you can see, we have lost everything to the fire. Not even a pin was salvaged from the apartments. We lost money, documents and property. As I speak to you now, we are left with nothing, and only God knows where we are going to rest our heads tonight."
However, the residents appreciated the officials of the fire service in the state for their timely response and their efforts in putting out the inferno.
This is about the second time that a fire disaster is occurring in Kano state. Recall that Naija News had earlier reported that people have been left injured while properties worth millions of naira were burnt beyond recognition after an inferno that trapped persons in a building at the Yakasai area of Kano state.
Source: Naija News