BSO Accuse Aminu Tambuwal Of Plans To Stop Students From Voting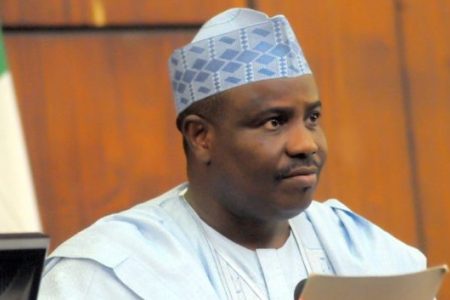 Ahead of the forthcoming general elections, the Sokoto State chapter of the Buhari Support Organisation alleged that the state Governor, Aminu Tambuwal has stopped schools from allowing students to go home for the elections.
The organisation in a statement signed by its Director, Media and Publicity, Mallam Aminu Faruk, stated that the Governor's plan is to deny students eligible to vote for President Muhammadu Buhari and the All Progressives Congress.
The group also claimed that the state government stopped boarding students from returning home due to previous dates of the elections.
Faruk stated that the students constituted a good number of registered voters in the state, stressing that there was no need to disenfranchise them.
"This is evident with the non-compliance to the Federal Government's directive to close schools to enable students to travel home to exercise their civic duties as citizens.
"This may not be unconnected with Gov. Tambuwal's fear that majority of the students will vote for the opposition, APC, as an expression of grudge on the poor state of education in the state.
"The students are the primary victims of this action because it is a fact that the so-called state of emergency in the education sector has little impacts on the citizens," Faruk added.
BSO also pointed out the poor state of infrastructure in public school with the state capital and complete lack of instructional materials for effective teaching.
Source: Naija News