See What Army Promises To Do To Ballot Box Snatchers After President Buhari's Order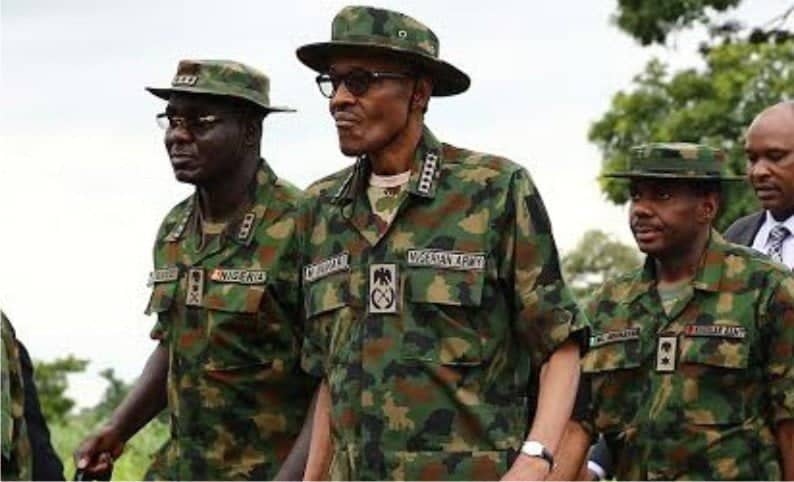 The Nigerian Army has promised to obey President Muhammadu Buhari's order to deal ruthlessly with anyone attempting to snatch election ballot boxes and disrupt the 2019 poll.
President Buhari's order caused a stir among the masses Monday evening with several accusing the president of encouraging extrajudicial killings by the Army.
However, the Nigerian Army, while reacting to the president's controversial statement, said it will do exactly as ordered by Buhari,
https://twitter.com/IamSan10/status/1097799465673596928
Thugs use for ballot box snatching don't go to polling units carrying cakes. They go armed with guns shooting sporadically to scare and most time fatally shoot innocent people who go to perform their civic duty. PMB warning on consequences of ballot box snatching is 100% correct.

— Sirnucy (@IamSan10) February 19, 2019
Army spokesperson Sagir Musa said: "If Commander-in-Chief has given the order to the Nigerian Army to that effect, be rest assured that order will be totally and effectively obeyed without any ifs or buts."
The comment is already generating heated debates in the polity with many saying the president's statement is a veiled sanction to security operatives to kill (extrajudicially) those who run afoul of the electoral law.
The president made the statement at the All Progressives Congress (APC) caucus meeting on Monday, Naija News recalls.
National leader of the All Progressives Congress (APC), Bola Tinubu, has, however, defended the president saying President Muhammadu Buhari was 'misinterpreted'.
The Electoral Act prescribes two years in jail, not death, for persons found guilty of snatching or destroying election materials.