Dogara Accuses Buhari Of Moving Nigeria's Democracy Towards Dictatorship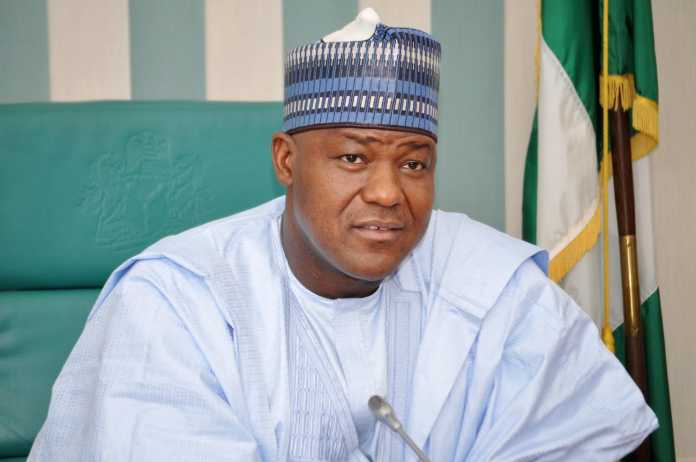 Dogara Says President's Statement Is Against The Constitution
The speaker of the House of Representatives, Yakubu Dogara, has faulted President Muhammadu Buhari's warning that those who try to snatch ballot boxes during the general elections will be doing so at their own risk.
Naija News learnt that Mr. Dogara who briefed journalists at the PDP Presidential Campaign Council office in Abuja said Buhari's statement was a violation of Nigerian laws which have provided sanctions for electoral offenders.
He also said that such comment was an indication that Nigeria's democracy had become a full-blown dictatorship.
"The President's statement as a call for extra-judicial killings considering the fact that there are adequate provisions in our laws to address electoral offenses," Dogara said.
"These statements clearly indicate that our democracy has become the victim of a full-blown dictatorship when one considers that a democratically-elected President would give a directive that is in clear violation of the laws of the land which by his oath of office he is to defend and protect.
"In view of this statement by the President, it is obvious that the military has been given a central role and co-opted into the conduct of the election despite the fact that they have no constitutional role in our electoral process."
He also condemned the comments of the APC National Chairman, Adams Oshiomhole, who alleged at the meeting that the PDP colluded with INEC to postpone the elections.
According to the APC National Chairman, the PDP was given prior notice of the postponement of the elections.
However, the House Speaker described APC National Chairman's comment as mischievous and inflammatory.
It will be hard for you to understand the enormity of the statement #ThisIsGMB made.

What if Military personnel's are caught snatching boxes we citizens should release #APCJungleJustice on them right?

Think please

— Obaro™ (@0bar0) February 19, 2019