Customs Investigates Officers Involved In Killing Man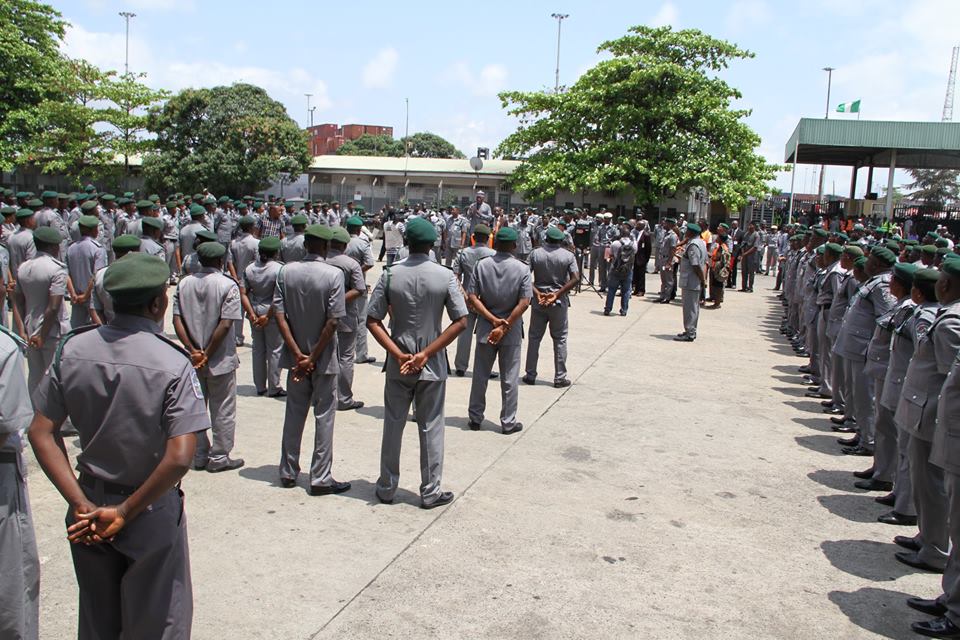 The Nigeria Customs Service (NCS) says it has already started investigations of some officers allegedly involved in the killing of a road user along Ijebu Ode road on Sunday.
Recall that Naija News had on Sunday, February 17, reported how a trigger-happy officer shot a middle-aged man to death over #5,000 bribe.
Following the Sunday incident, the NCS has said that all the officers who were at the venue of the incident or those supposedly involved were being investigated.
Although the Customs earlier came out to claim responsibility for the incident in a statement which claimed that the gunshot was an accidental discharge from one of its officers.
The Public Relations Officer of the NCS, Joseph Attah made this known while speaking on the matter in Abuja on Monday, February 18.
The spokesman also revealed that the investigation also showed that proper handling of weapon would have averted the death.
In his words Attah said; "The officers involved are being interrogated, we look at it holistically, including weapon handling skills.
"If the officers are found guilty, they will be punished appropriately, we will allow the investigation to take place first.
"We still stand our ground that it is not a passenger of the bus that was deliberately shot dead but the victim was hit by the accidental discharge.
"An audio is now trending from one of the passengers of the bus that the person that died is not one of them.
"We insist that the person that died was not a passenger but a good Samaritan who used to assist our officers, we described him as a friend of Customs,'' he explained.
"Like we said that in our statement, it is painful and totally unnecessary to lose life in anti-smuggling operations.''
The spokesman reinstated the continuous need for training its staff, stressing that the NCS seeks the assistance of the military in that regard.