Atiku Reveals Why Buhari Met Governors Of Adamawa, Borno, Kaduna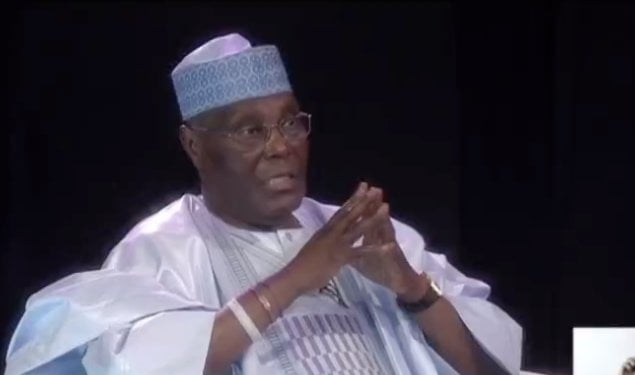 The PDP Presidential Candidate, Atiku Abubakar, has disclosed President Muhammadu Buhari met Governors of Borno, Adamawa and Kaduna States, to inform them of a plan to postpone elections in their states.
In a statement on Tuesday by Atiku's Special Assistant on Public Communication, Phrank Shaibu, the former vice president said the federal government was trying to get the Independent National Electoral Commission (INEC) to carry out the plot.
He warned that failure to hold elections on the same day across the country would be an invitation to rigging, thuggery, and violence.
Atiku claimed that a deal had been struck at the closed-door meeting today between the federal government and the Governors of Borno, Adamawa and Kaduna States.
"The deal, cut at a meeting with some northern governors and service chiefs in the presidential villa in Abuja is simple: The FG will shift election in the Northern States of Borno, Adamawa and Kaduna citing security concerns to provide the APC the opportunity use security agents to massively rig polls in those state at a later date," the statement said.
The former vice president said the implication of the plot was that Buhari is ready to do anything just to "capture" Borno, Adamawa, Kaduna and other states using security reasons as a pretext.