A New President Will Emerge, He'll Win 20 States – Prophet Temitope Aduroja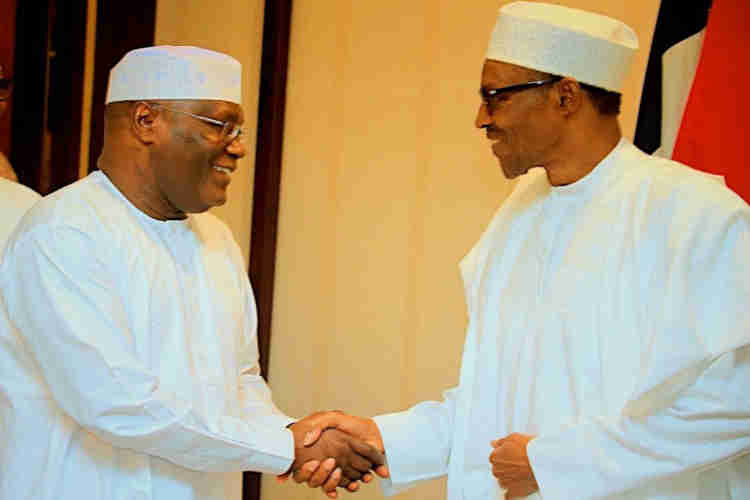 A new President will emerge in Nigeria, Prophet Temitope Aduroja, who predicted Goodluck Jonathan's defeat in 2015, as well as the postponement 2019 general elections, has said.
Naija News reports that Prophet Aduroja made the predictions in his twenty-eight prophecies for the year 2019 which he released last month.
This online news understands that the Prophet said the new President will win at least twenty (20) out of thirty-six (36) states of the Federation.
The Prophet noted that the incumbent President, Muhammadu Buhari, who is seeking a second term in office, will have no choice than to accept defeat.
His words: "I see a new President in Nigeria in year 2019. He's going to win at least 20 States out of 36.
"This is going to shock many people. The incumbent President will have no choice than to accept defeat," he added.
Meanwhile, the Independent National Electoral Commission (INEC) postponed the Presidential and the National Assembly elections by one week to February 23, citing logistics challenges.
Naija News reports that the Commission also postponed the governorship and state assembly elections, it will now hold on March 9.
Giving a reason for the decision, Prof. Mahmood Yakubu, the INEC Chairman, said the decision was taken after a careful review of the plan for the exercise.
"Following a careful review of the implementation of its logistics and operational plan and the determination to conduct free, fair and credible elections, the commission came to the conclusion that proceeding with the elections as scheduled is no longer feasible," he said.
"Consequently, the commission has decided to reschedule the Presidential and National Assembly Elections to Saturday, 23 February 2019.
"Furthermore, the Governorship, State House of Assembly and Federal Capital Territory (FCT) Area Council Elections is rescheduled to Saturday 9th March 2019. This will afford the Commission the opportunity to address identified challenges in order to maintain the quality of our elections," Yakubu said.